A recruitment drive is about to kick off for new Tree of Savior players. The developers of the MMOARPG have announced a long-term event that will offer huge bundles of boosts to fresh Saviors all the way through to level 290.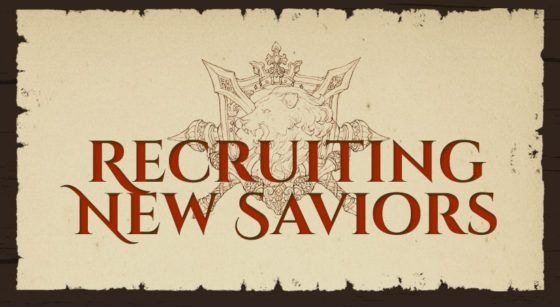 If you create a new account between now and May 2nd, you'll be earning 19 automagically delivered bundles of boosts that can be used at certain character level milestones. These bundles are stuffed with a variety of items including EXP Tomes, Warp Scrolls, and Soul Crystals among other boosts. For those who have created a character between March 28th and April 4th, you can get these same bundles from the Special Event Board in either Klaipeda or Orsha.
The event is running from April 4th until May 2nd, and all of the bundles will be available only for the duration of the event, meaning when May 2nd arrives you lose the items. Full information about the recruitment drive and specifics of what each bundle offers can be found on the official site.
Our Thoughts
Over 200 levels is a pretty daunting slope to climb, but the number of boosts being offered during this event is definitely substantial. While it certainly seems like a great way to draw people in, ultimately it's up to how new arrivals feel about the gameplay of Tree of Savior that will keep them logging in.
Source: official site
Articles Related to Tree of Savior
F2P Kingdom: The Immense World of Tree of Savior
Tree of Savior Rank 8 Update Bringing New Classes and Maps
Marvel Heroes Introduces Black Bolt to the Roster
Related:
Event (In Game)
,
MMO
,
New Player
,
News
,
Tree of Savior