SkySaga: Infinite Isles is the first game we've seen under the SkySaga brand and is an online, voxel-based, sandbox, free-to-play PC game aimed at people aged 13 and up.
In SkySaga you are the hero, choosing your own path in pursuit of your destiny. Fresh challenges await you each day and your successes are celebrated among friends and fellow heroes.
Radiant Worlds, founded recently but staffed by industry vets, in partnership with Smilegate Entertainment has announced SkySaga, an endlessly evolving 'sandbox' online world. The story of SkySaga, as you would hope from any sandbox, is driven entirely by its players, who become heroes while shaping the world around them.
Fantastically varied, procedurally generated, voxel landscapes abound with treasures to plunder, dungeons to raid and resources with which to build and modify. Players dig for minerals, chop trees for fuel and construction, hunt animals for food and build shelters from the elements and the dangers of the night.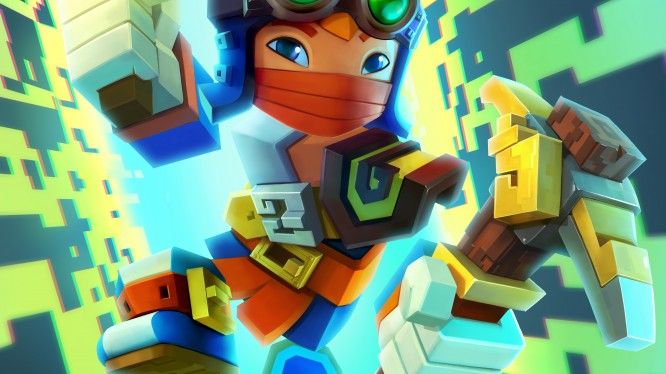 If you've ever looked at Minecraft and wished it was just a little more online, SkySaga appears to be shaping up to scratch that itch. Between Everquest Landmark and Trove there is still plenty of room for more in the Sandbox Building space. SkySaga intends to come ready with exploration, PvP and crafting. These announced features are shaping up to satisfy many hungers. Minecraft Steve and the denizens of Trove, at the moment, only face competition from the Explorer Hero but with more to be unveiled..
"I've been making games for over 30 years and have seen just about everything going, but I've never been as excited about a game as I am about SkySaga. The team at Radiant Worlds has worked incredible magic in bringing art, design, code, audio and technical brilliance together in a game that delivers the most captivating experience imaginable. And remember, we haven't been working on SkySaga for long, so we are all at the start of a very exciting journey."
Philip Oliver, co-founder and CEO of Radiant Worlds.
SkySaga: Infinite Isles is set for full release in the summer of 2015 on PC, but players aged 13+ can register now at www.SkySaga.com. Closed Alpha Testing in the UK will start very soon.
For any younger readers, be sure to inform your parents before making online purchases as there will be optional in game purchases. There is no information yet on subscription models or the payment models.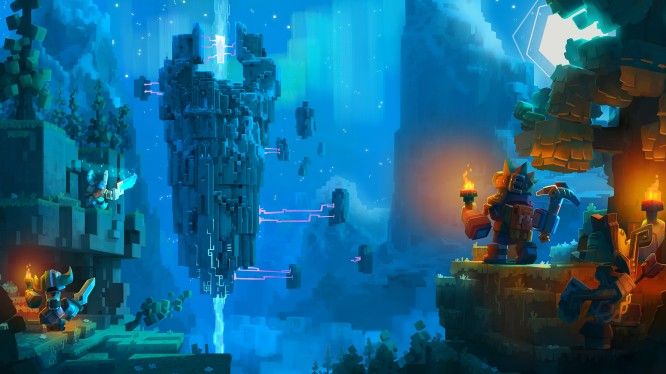 About Radiant Worlds:
Radiant Worlds is an independent British game development studio, based in Royal Leamington Spa. It was founded in 2013 by industry veterans Andrew Oliver, Philip Oliver and Richard Smithies. The Radiant Worlds team comprises many very experienced and highly creative game makers, with several hundred games developed between them over the past 30 years.
More information can be found at www.RadiantWorlds.com
About Smilegate Entertainment:
Smilegate is noted for its massively popular online war game, CrossFire, which is enjoyed in more than 60 countries and has been ranked number one globally. Several new projects of various genres are also in development currently, including FPS, MMORPGs, sports and action titles.
Related:
Announcement
,
MMO
,
News
,
Sandbox
,
SkySaga
,
Voxel