Dragon's Prophet — the fantasy MMORPG from Runewaker which allows you to tame your own dragons to fly and fight with — has released a new major content update for the game today, unlocking new land, new content, and new dragons.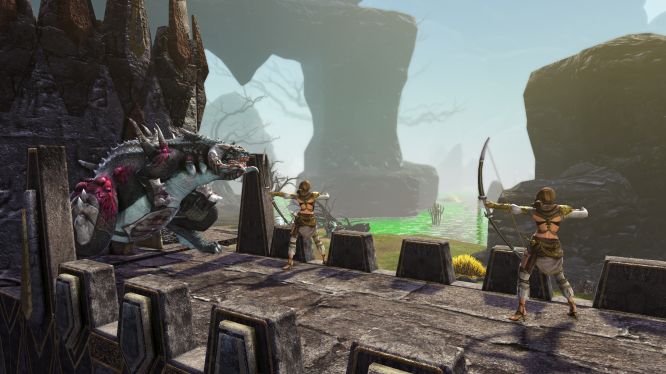 The Shadow of Betrayal introduces the region of Sitheran, the "entrance to evil", for characters who are level 102 or above, eventually progressing onwards to 105. The zone brings new dangers and opponents to Auratia to face within, including the Dimension Gate which is the only entrance to the surrounding continent Jagnoth, which is known as the Land of the Dead and happens to be where Kronos is breeding his sinister army, so there's plenty of chaos afoot. Players can explore the toxic waters of Tainted Lagoon, Greenshroud Wood, Racmon Grotto and the Black Tower within Sitheran, wherein they will encounter many new unfriendly species.
In addition to the new area, Shadow of Betrayal introduces new Adventure Dungeons, a Raid Dungeon and many new quests to Dragon's Prophet, as well as new tamable dragons and armor items. There's plenty to be getting on with in the latest update to Dragon's Prophet, so be sure to patch up and head on over to Sitheran.
Source: Press release
Related:
Dragons Prophet
,
Europe
,
Expansion
,
MMORPG
,
News
,
PvE