How can you tell when an in-game civilization has reached its next pinnacle in technology? The introduction of toilets! ARK v258 released for the PC version brings this life-changing advancement, along with five more creatures, a new harpoon gun weapon, and more.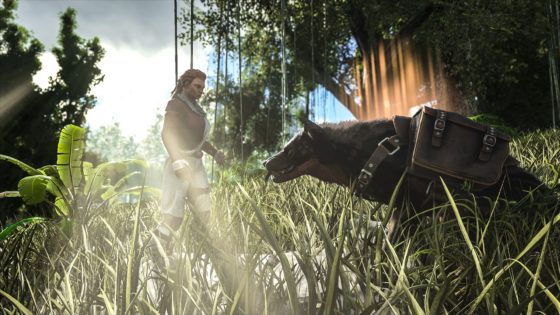 This newest content patch for the dinosaur survival MMO offers some unique advances without utilizing the TEK tier, like the aforementioned toilet, a harpoon gun for underwater combat, and a gas-powered motorboat. Another five new dinos have also been added in the update, bringing the total number of creatures in the game (not including variants or boss creatures) to 100.
ARK v258 is also bringing new Explorer Notes, a Pack feature for the Direwolf, additional UI overhauls, several optimization improvements, and more. Full patch notes are available for viewing on the official forums, and a trailer for the PC update can be seen below.
Our Thoughts
It's actually kind of nice to see updates to the game's tech that aren't wholly reliant on the ARK TEK tier, as fun as those items can really be. We certainly weren't expecting toilets to be introduced, but then again we also weren't really anticipating a harpoon gun and a gas-powered boat either. All in all, this appears to be another unique update for ARK: Survival Evolved.
Source: press release
Articles Related to ARK: Survival Evolved
ARK: Survival Evolved PC Review
ARK Brings Laser Sharks and Giant Bees to Console
The Next ARK PC Update Will Cover You in Lava
Related:
ARK: Survival Evolved
,
News
,
Patch
,
PC
,
Sandbox MMO
,
Survival