Here are a few shorter news posts collected for you from around the MMO world.
Lord Of The Rings Online Closing In Russia
Mail.ru has announced that service for Lord of the Rings Online in Russia will be closing effective June 1st.
To let people play out their last days in relative comfort they are granting a bonus to let people level up as well as dropping the price of any item in the game store to 1 mark. As part of the closure, Mail.ru is offering bonuses for people who want to instead play Allods Online, Perfect World or Dragon Nest.
Source: MMORPG/Official Site
The House Of Wolves
Destiny teased details.

2p.com kept on the story and have reported that The House of Wolves new expansion is set to launch on all platforms on May 19.

For more details see 2p.com
Gaming Revenues Increasing Year on Year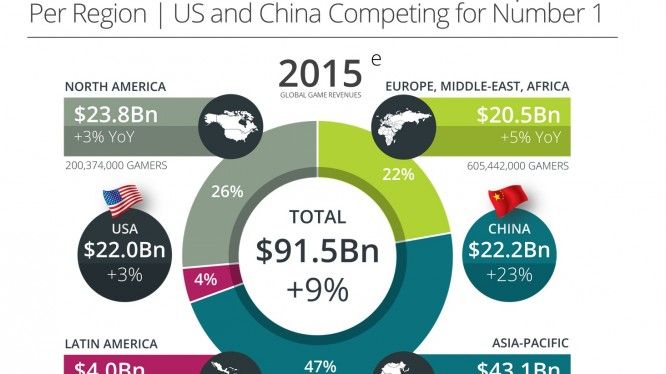 Newzoo continues releasing parts of their research. As reported on GamesIndustry.biz, Newzoo is projecting a 9.4% growth in global revenues with Chinese market overtaking US. This 9.4 percent year-over-year jump will raise 2015s gaming revenue to $91.5 billion.The Global Games Market report is projecting gaming breaking $100 billion in 2017.
Source: GamesIndustry.biz
The Elder Scrolls Online Tamriel Unlimited In Game Ads Discontinued.
The Senche Leopard was a very very limited time item in the Elder Scrolls Online Crown store. So limited in time that they took to using the Admin message function to remind everyone… all over the Beta Player welcome back weekend.
This naturally was received poorly and as such they won't be doing it again. No one likes obtrusive advertising and they like blatant yelling for attention even less.
Source: MassivelyOverpowered
Frontier Developments Will Release The Powers That Be In May.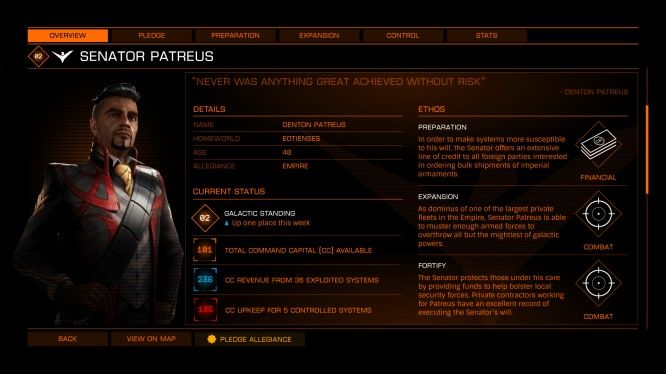 Powerplay is a new method of playing in the Elite: Dangerous world. Coming this May it promises to cause a shake up on the galactic stage as people will vie for their chosen Powers to ascend over the others. It can be best summed up by the newsletter.
In Powerplay, you can participate in an ongoing battle for interstellar conquest and control that enhances every aspect of the Elite: Dangerous experience.

When Powerplay launches, you'll be able to ally yourself with any one of a number of galactic Powers, earning valuable perks, reputation bonuses and credits for your allegiance.

As a trusted ally of your chosen Power, you will be able to guide their strategy, take on special objectives to advance your shared cause, and dominate human space. Your choices and actions will have a direct and visible impact on the balance of galactic power.
Source: Elite: Dangerous Newsletter
Related:
Destiny
,
Elite: Dangerous
,
Industry
,
Lord of The Rings Online
,
Mail.Ru
,
The Elder Scrolls Online