A press release from Nexon Korea discusses the approaching worldwide launch of the mobile hack and slash RPG Legacy Quest. The Legacy Quest launch is set for "Early 2016" for both Android and iOS mobile devices.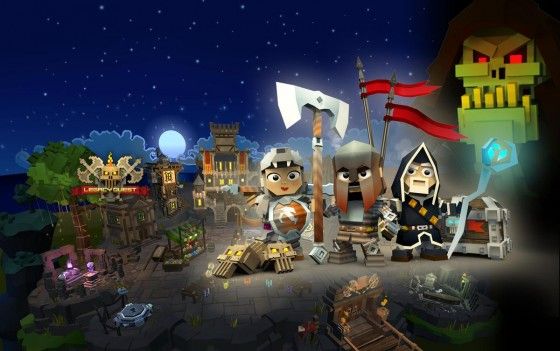 Legacy Quest is a free to play rogue-like dungeon crawler with unusual but attractive 3D pixel graphics, and it is designed to take advantage of the capabilities of modern mobile devices, such as touch screens and fast, advanced processors. Nexon says of the game; "Legacy Quest brings a 3D pixel art style to the RPG genre, which blends elements of retro gaming and modern rendered graphics together for a unique look and feel for all mobile gamers." The game has an unusual play mechanic; players will delve deeper into the game, but their character will eventually be defeated, and the character's soul will depart. The character's "Legacy" continues because a new hero spawns in the character's home castle, carrying on their ancestor's special skills and items.
While the press release did not give an exact date for the launch of the game, the game's official page bears a message saying "Coming in Early 2016"
Our Thoughts:
What a fun looking game! With the graphics, the focus on old-fashioned hack n slash dungeon crawly fun, and the unique "legacy" mechanic, this is a game I'd actually like to play; yet another good reason for me to finally get rid of my old Blackberry.
Source: Press Release
Related:
Android
,
F2P
,
iOS
,
Launch
,
Mobile
,
News
,
Nexon