Yesterday it was announced that Nexon would display 15 games over at G-Star 2015, which begins later this month, and now even more has been revealed about their G-Star schedule. Apparently they have rented 300 booths at the event, which makes it the company's biggest G-Star event ever.
The 300 booths will deliver Nexon's "Playground" theme this year, and you can see a design work of the "Playground" below.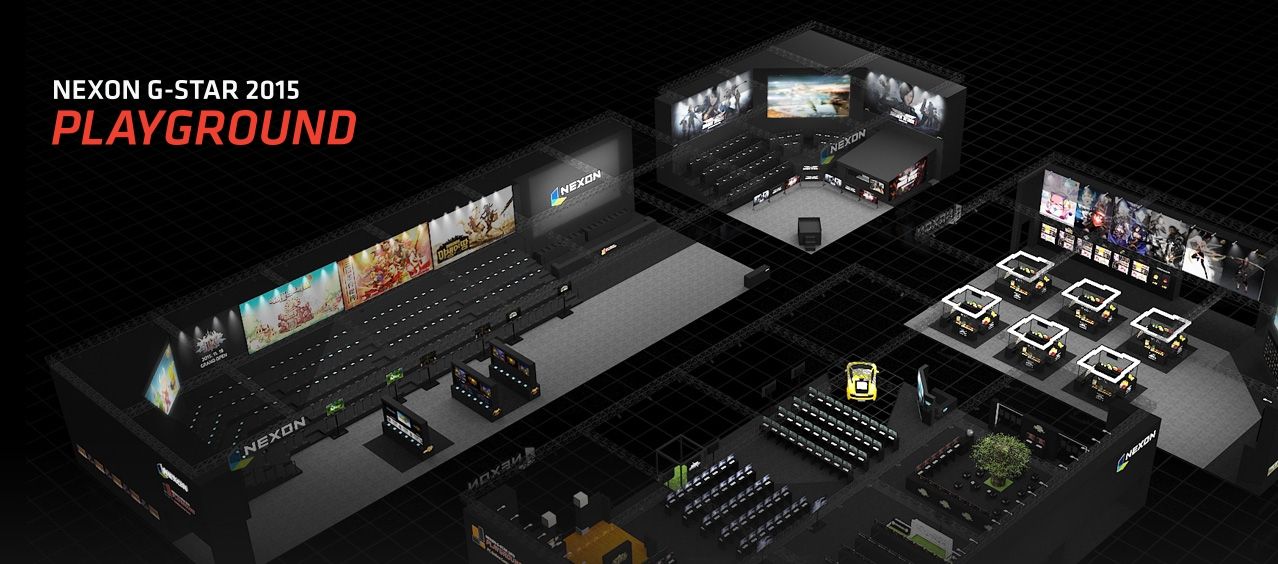 7 online PC games and 8 mobile games have been announced in the lineup of the event. The highly anticipated Peria Chronicles is no where to be seen in the lineup though, so perhaps there has been a delay in the development of the game? What's also pretty notable is that another MapleStory mobile game is among the games to be displayed. It makes you wonder if Pocket MapleStory development has stopped completely to focus on MapleStory Mobile, which is the name of the new mobile game.
Games aren't the only things Nexon is working on, however, as the company announced it's entering the anime business with Closers, Arpiel, and Elsword. There will be 12 episodes in total, with each episode lasting 11 minutes. They are scheduled to air next year.
Our Thoughts
We're all big anime fans here at MMOGames, so we'll definitely be checking out Nexon's anime series! Why there'll be another mobile version of MapleStory is beyond us, but I am sure we'll find out more about that when G-Star 2015 has happened.
Source: MMOCulture #1, #2
Related:
Anime
,
G-Star
,
News
,
Nexon