It's no secret that LawBreakers has been struggling out of the gate. It would appear that Nexon were, perhaps unsurprisingly, paying attention to the fact as the recent Nexon Q3 earnings call has revealed that the publisher is writing off the FPS as an "impairment loss", essentially purging the game from its books.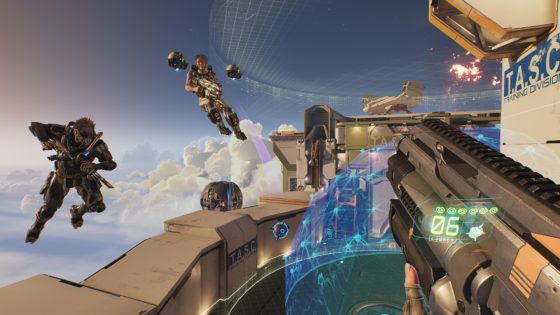 In a transcript of the call, Nexon's CFO Shiro Uemaru answered a question regarding the third quarter's other expenses including impairment loss, which is defined as the decreased value of an asset versus its carrying cost. According to Uemaru, LawBreakers has been found to be a big enough underperformer to be cut away from the company.
"In Q3, in other expenses, impairment loss is included. And out of the total number, LawBreakers-related impairment loss actually accounts for the majority of that amount…so we will not be accruing any other impairment loss pertaining to LawBreakers in the future."
Uemaru earlier elaborated on LawBreakers' affect on Nexon's Q3 earnings in North America, recognizing the titanic impact of PlayerUnknown's Battlegrounds to the online shooter space. "LawBreakers is a unique FPS developed for core users," said Uemaru. "We had very high expectations for its launch; however, the timing of its launch turned out to be unfortunate."
As of this writing, there's no official word about any shutdown plans for LawBreakers on either the game's official site or Nexon's
Our Thoughts
Well, despite CliffyB's insistence on running a marathon, it would appear the race is nearly over for LawBreakers. While we're not completely convinced that PUBG is the best excuse, we are going to miss this game's unique brand of FPS gaming. Assuming, of course, it is lined up for outright shutdown instead of handed over to a new publisher.
Source: Nexon Q3 Earnings Call Transcript via PCGamesN
Articles Related to LawBreakers
LawBreakers Studio COO and Co-Founder Heads to Epic Games
LawBreakers Concurrent Player Count Hits New Lows
CliffyB Talks LawBreakers' Player Count and Business Model
Related:
FPS
,
Industry
,
LawBreakers
,
News
,
Nexon