"Share, Talk and Try". That's all we're getting out of Nexon for now regarding their new MMORPG Project META. G-Star 2016 offered up a couple of new details as well as a teaser trailer for the game.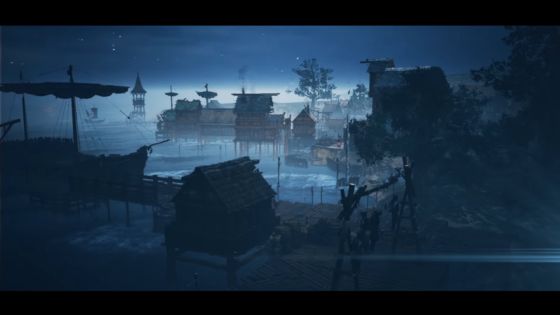 The teaser trailer arrived early during the past G-Star weekend, and later some new details were provided. Project META is going to be a side-scrolling action MMORPG built with the Unreal 4 engine, and will have a visual style similar to Street Fighter 5. The trailer itself features some key artwork and a few walkthroughs of locations in the game, along with the aforementioned tagline.
Beyond those snippets and the trailer available below, there's not much else to go on at the moment. You can watch below and see if it piques your curiosity.
Our Thoughts
Well, that was certainly a trailer. We're not sure what to make of the game other than the fact that it looks lovely and the world of Project META is probably not a very nice place to live in. Of course, that means it will also be a very nice place for some action combat. Perhaps there will be more information about this MMO as we close out the year.
Your Thoughts
What do you make of the trailer? Did it make you curious, or is it too vague to bother with? Give us your thoughts below in the comments.
Source: 2p.com
Articles Related to Nexon
Nexon Posts Opening for MapleStory 2 Production Manager
Nexon Chairman Faces Corruption Charges, Steps Down
Nexon Discusses Worldwide Legacy Quest Launch
Related:
G-Star 2016
,
MMORPG
,
News
,
Nexon
,
Project META