Black Desert Online is introducing the highly anticipated Ninja and Kunoichi classes, and they will be playable in-game as of July 20th! But that's not all. The update will also include the Skill Addon System, and Node and Siege warfare will officially kick off on July 17th.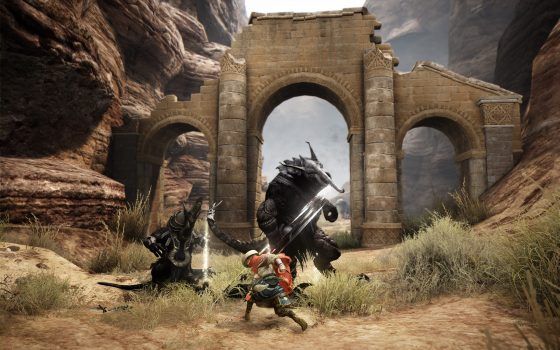 The Ninja and Kunoichi classes are Black Desert's answer to the Assassin archetype. The Ninja brings an agile close-quarters style combat class to the game. He dashes around, attacks from above, and teleports – he's a quick and sneaky class for those who like to player from the shadows. Check out his class preview video:
Similarly, the Kunoichi can conceal herself and strike from hiding, though her speciality is in deflection with her Kunai. Her combat style is all about defence, blocking attacks before firing back with huge counterattacks. Here is her preview trailer:
The Skill Addon System also being introduced with this update allows for players to customize attacks by attaching effects to their skills. You won't have to worry about changing your skills around, though, as the Skill Reset system is getting a small rework to make it easier on players who wish to redistribute their points without losing these skill addons.
Full patch notes for both updates are up on the Black Desert Online forums.
Our Thoughts
Yes! We've been waiting on the Ninja and Kunoichi classes for what feels like too long now! Black Desert has a wonderful cast of classes but what fantasy MMORPG is complete without an Assassin attacking from the shadows?
Your Thoughts
How long have you been waiting on the Ninja and Kunoichi classes? Will you play one (or both) when the update goes live? Or are you more interested in diving straight into the Node and Siege warfare coming just a few days earlier? Let us know in the comments!
Source: Press Release
Related Articles to Black Desert Online
Related:
Black Desert Online
,
Classes
,
Kakao Games
,
MMORPG
,
News
,
Sandbox