The newest class has snuck its way into TROVE: the Neon Ninja. The new class features a shuriken as its primary weapon. This class focuses on both long range and short range attacks. This exciting new class can be purchased for just 1000 cash shop credits or you can get it with any new starter pack.
From Trion:
The Neon Ninja, Trove's newest class, flashes onto the scene for the first day of Closed Beta! Strike down foes both near and far with your deadly shuriken, breeze past your enemies with Stasis Blade, and invoke your deadly Final Technique, taught by the master ninja himself to smite evil with the power of 1,000 fists! You can unlock this ultimate assassin with one of our new Starter Packs or with Trove Credits at the in-game store today.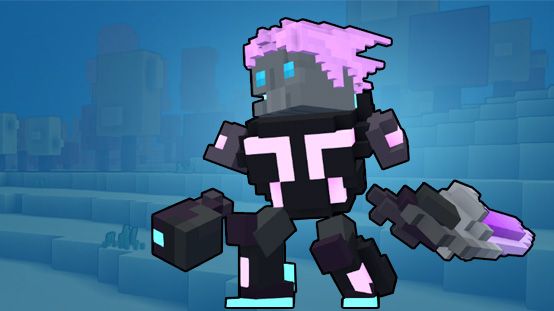 Trove is a fun voxel style MMORPG that is currently in closed beta. Players who are interested in Trove can purchase a starter pack and begin playing today. For more information on Trove and the new update, visit the official site for more details. We personally can't wait to slice and dice our way through some blocks with the new Neon Ninja.
Related:
MMORPG
,
Trion Worlds
,
Trove
,
Update