Last night was "Switchmas", the unofficial name for the Nintendo Switch livestream, which brought forth a wealth of information about the new Nintendo console and a variety of games that are releasing.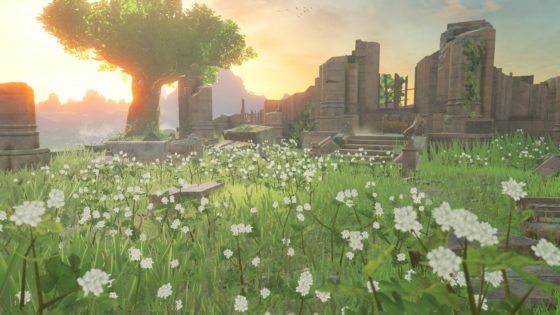 The Nintendo Switch will see a global release on Friday, March 3rd, with a price of $299.99. The system comes packed with the charging dock, left and right JoyCon controllers, JoyCon wrist straps, and the JoyCon grip to provide a typical game controller. The system has two color schemes; grey or a combination of red and neon blue, with either console remaining the same price.
According to the presentation, the JoyCon controllers will provide a new form of rumble feedback which will allow players a deeper level of immersion, with an example of feeling the amount of ice cubes hitting a glass given as an example. The JoyCons are also capable of full motion controls similar to the Wii Remote Plus. The JoyCon will also have a Share button to capture and share screenshots, with video sharing coming later. It was revealed that portable mode will offer a battery life of 2.5 to 6.5 hours depending on game, and can play games while being charged.
The system itself will have an online service that starts off free in March but will be subscription-based in the Fall of 2017. This service will be accessible through a smartphone app which will let players chat with friends and set up game sessions. The service will also offer a free download of an NES or SNES game every month, and offer subscribers discounts and other special deals. For those who have the ability, the console itself can connect with seven other devices for LAN play.
Games coming to the system include the expected along with the surprising. A new Mario game called Super Mario Odyssey was announced, which brings a new open world gameplay style to the series and has Mario venturing out of the Mushroom Kingdom and in to the real world. The game is set to tentatively launch during the holiday season of 2017.
1 2 Switch, a collection of minigames which involve players using the JoyCon's various motion sensors to play several party games, will launch with the system. The minigames in question involve directly facing people instead of the TV screen, and examples of these games include a Western-style quick draw match or table tennis, among other examples.
Splatoon 2 was also confirmed, which will bring several new weapons and super weapons to the game, including a pair of dual pistols which lets the player perform swift dodge moves. Splatoon 2 is due to launch in the Summer of 2017, and will once again be offering online events as well as stage and weapon updates.
A fighting game called Arms was demonstrated, which involves characters who can extend their arms to throw punches. Control is handled by thrusting the JoyCons forward to throw a punch, while twisting the controller lets you curve a punch. Arms will offer local multiplayer at launch and will include online multiplayer later. Arms will arrive this Spring.
Other games arriving to the system include a Shin Megamin Tensei sequel, The Elder Scrolls V: Skyrim, a new FIFA game, Xenoblade Chronicles 2, Fire Emblem Warriors, and RPGs from Square-Enix including Dragon Quest X and XI and a side-scrolling sprite RPG called Project Octopath Traveler. Details of other third party games are expected in the coming weeks.
Finally, the presentation closed out with a new trailer for Zelda: Breath of the Wild, which will be a launch title.
Nintendo Switch will begin a six city tour in North America starting today in New York City, and plans for an EU tour for the system will be announced soon. The complete presentation can be seen on Nintendo's official site.
Our Thoughts
It's definitely an exciting time for Nintendo fans! With all of the games coming from the first-party and third-party segment, it's easy to be caught up in the whirlwind of excitement. What we're hoping for is more information about additional launch titles and firmer release dates for expected games. We look forward to more information over the next several weeks.
Your Thoughts
Did you tune in to the presentation? What were your thoughts about what was shown for the Nintendo Switch? Are you already putting in your pre-order, or do you need to see more games before you buy in on launch? Share your thoughts with us below.
Source: Twitch
Articles Related to Nintendo Switch
Meet Nintendo's New Console, the Nintendo Switch
Will the Nintendo Switch Resurrect Local Multiplayer?
Does Nintendo Switch Mean Nintendo is Switching its Endgame?
Related:
Console
,
Livestream
,
News
,
Nintendo
,
Nintendo Switch
,
Release Date