So Nintendo's new console will be entering the online gaming world at a deeper level, but what precisely are the Nintendo Switch online functions? Nintendo of America's president, Reggie Fils-Aime, has answered some questions surrounding the system's online multiplayer functionality in a recent interview.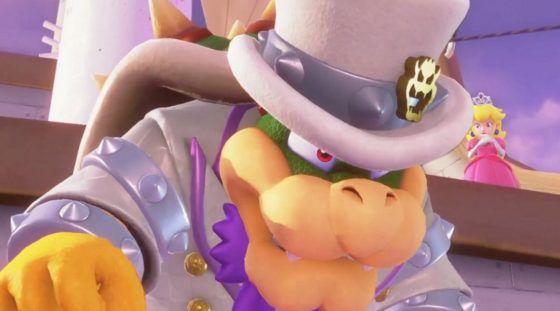 Wired spent a few moments with NoA's boss to approach the subject of Switch's online service offering an NES or SNES game once a month, and Fils-Aime's answer provided details on the specifics of the offer as well as hints at what the online service is capable of.
Fils-Aime confirmed that after the month is up, the free title can no longer be accessed for free unless players buy the game separately. However, he did ask people to take a look at the bigger picture of what else the online service offers.
"We are going to provide an overall online service that not only will capture the multiplayer opportunity, but also the voice chat capability that we're going to provide through a global app," said Fils-Aime. "Instead of having some sort of bulky gamer headset, you'll be able to do it right off your smartphone, put in your earbuds that you use for your standard mobile device. We think that's a pretty sweet solution."
What about backwards compatibility for players who already have a large selection of games purchased for the Wii or Wii U Virtual Console? "Stay tuned, we understand the concern, more information to come. There's 40-some odd days between now and launch," stated Fils-Aime.
The president also spoke about lingering doubts on Nintendo's ability to maintain console stock on store shelves, stating that there will be two million units available worldwide at the very first month of launch. "Our focus is making sure that the consumer who wants to buy a Nintendo Switch can buy a Nintendo Switch," said Fils-Aime.
The interview in full can be read here.
Our Thoughts
The online features of the Nintendo Switch are definitely specific to our interests, naturally, and it sounds like there's more that the Switch is capable of than meets the eye. Nintendo's history with online functionality hasn't always been the most in-depth, so we hope that there will be many more features explained as we move towards March.
Your Thoughts
Do you think Nintendo Switch has the right idea regarding online gaming, or do you think the company will drop the ball? Give us your opinion below in the comments.
Source: Wired
Articles Related to Nintendo Switch
Nintendo Switch Livestream Unveils Launch Date, Price and Games
Does Nintendo Switch Mean Nintendo is Switching its Endgame?
RUMOR: Hearthstone on Nintendo Switch Suggested in Tweet
Related:
Console
,
News
,
Nintendo Switch
,
online games