Things have been more or less quiet on the Nostalrius front for a little while now but there have been rumblings in recent weeks leading up to Blizzcon, but don't get excited right away, as J. Allen Brack has taken to the forums to declare that there will be no legacy servers at Blizzcon.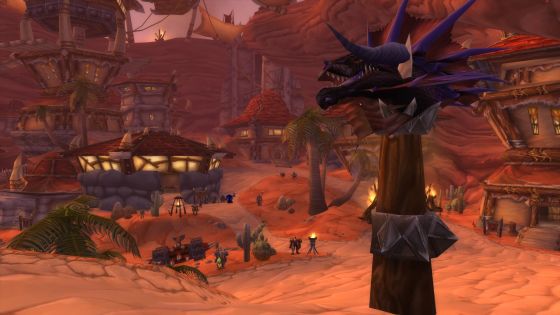 "We've seen some talk among the community that you might be expecting to hear some news on legacy servers at BlizzCon, and we just wanted to take a moment to let you know that while we're still discussing the possibility, we won't have any updates to share on that until after the show.

"These past few months we've been laser-focused on the launch of Legion and getting Patch 7.1: Return to Karazhan ready to go (it's almost here!), as well as prepping for BlizzCon—which is always a huge undertaking itself. You've heard us say that the launch of Legion was just the beginning of the story we want to tell in this expansion. What we will focus on at BlizzCon is how the team is committed to making sure we bring you a steady stream of content going forward, and we can't wait to share what's next for Legion."
Meanwhile, Nostalrius are themselves saying: "if Blizzard doesn't make an announcement to honour their own core values, be sure that we will." So the question becomes what's going to happen next? It's certainly a topic we will be keeping an eye on.
Return to Karazhan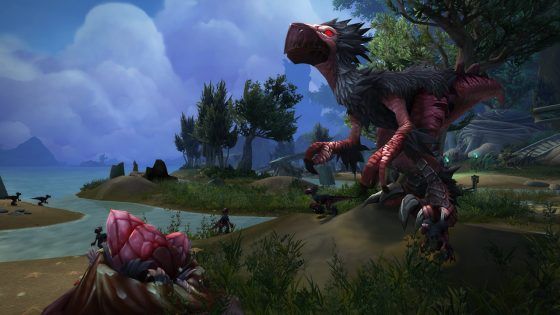 Back to the present, Legion players on the North American servers can dive into patch 7.1 today that sees Karazhan make a grand return with a Mythic dungeon, a new Suramar quest chain, a new Raiding With Leases meta achievement, Falcosaur pet, and a bunch more stuff, as well as the Trial of Valor raid coming November 8th. And with Blizzcon around the corner, this likely won't be the last of the new content we'll be seeing in the near future.
Source: Official Forums
Our Thoughts
Well, we'll certainly be checking patch 7.1 out and looking forward to what might be announced at Blizzcon, because it sounds a lot like they have plans to announce the next major content patch at the convention to me. But there's a part of us that thinks this Legacy server debate has gone on for far too long, now. It will be interesting to see who bites first, however, because it sure sounds like Blizzard has something in the pipeline and if they don't announce it soon, Nostalrius will most likely do their thing. Either way, I keep typoing 'legacy' as 'lagacy' and I feel like it is oddly appropriate when we're talking vanilla WoW.
Your Thoughts
Do Blizzard have something official planned? Will Nostalrius relaunch? Or are you just excited to check out everything patch 7.1 has to offer? Leave your thoughts in the comments!
Related Articles
Tom Chilton to Step Down as WoW Game Director
5 World of Warcraft Blizzcon Predictions
Blizzard Open to World of Warcraft Legacy Servers Says Nostalrius
EverQuest II Launches Time-Locked Expansion Servers Today
World of Warcraft Beginner's Guide: Servers
Related:
Blizzard Entertainment
,
Blizzcon
,
MMORPG
,
News
,
Nostalrius
,
Patch
,
Servers
,
World of Warcraft