Days before launch, the No Man's Sky day one patch notes have been posted by Hello Games, listing the changes that will come to the title.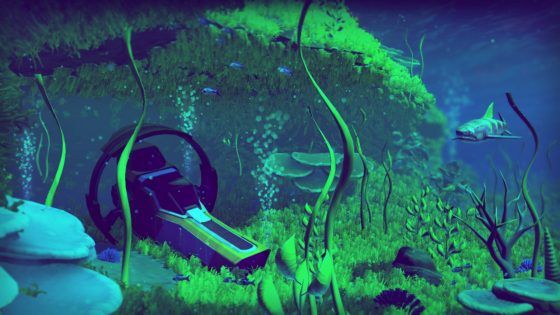 The patch notes for version 1.03 outline a variety of adjustments to the title that's too large to list here. Of note is mention of three different "paths" players can follow from the beginning, a greater variety of creatures, planet hazards and ships, increased inventories, stat balances and the removal of the infinite warp cell exploit that was discovered in early copies. The end of the notes also mentioned the team is working on letting players build bases and pilot large freighters.
The lengthy notes can be read at the official site.
Our Thoughts
It looks like Sean Murray's mention of early copies not being indicative of the final game was no boast! The absolutely incredible amount of updates added to the game is beyond all belief. No Man's Sky has repeatedly defied odds and expectations over the course of its development, and we're very curious about how the full and complete game will play out. We're also, admittedly, curious about what the early leakers think of these changes.
Your Thoughts
How do you feel about these changes coming to No Man's Sky? Is there anything you're looking to experience in-game? Tell us in the comments.
Articles Related to No Man's Sky
No Man's Sky Day One Patch Releasing, PC Launch Delayed
Fully-Functional Early Copy of No Man's Sky Surfaces
No Man's Sky Patent Response: "This is a Non-Story"
Related:
News
,
No Man's Sky
,
Patch Notes
,
Update