Sean Murray has once more taken to Twitter to talk about a No Man's Sky day one patch and to announce the PC version of the game will be delayed.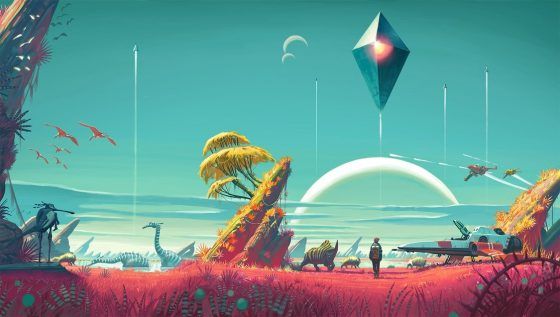 Sean Murray sent out a tweet that asked those playing No Man's Sky on a leaked disc to stop, saying that leaked copies are "not what players will experience" and the game's day one patch will represent the completed game. In addition, Hello Games developer Harry Denholm sent out a tweet stating that the game's servers will be wiped on Sunday, August 7th in response to a quote about a discovered Kotaku planet.
Earlier, Murray posted an update on Twitter regarding No Man's Sky PC release, clearing some assumptions about the game's launch date and announcing the PC version will be delayed until August 12th for a global release. "It's so important we get it right and make the best version we can," says Murray. "There are reasons we have to be tight lipped at times. I'm sorry for the confusion caused."
Our Thoughts
Perhaps the leaked footage was a blessing in disguise for players waiting for the official release, or perhaps the current build of the game was always going to be updated for a day one patch. Either way, all of the information provided by those who got early copies is all but nullified. We'll see how the full title actually plays when the game launches in the next few days.
Your Thoughts
What do you think about the news surrounding No Man's Sky? Do you think a day one patch was always in the works or is it a tourniquet in response to leaked footage? Which platform are you going to be playing on? Tell us below.
Articles Related to No Man's Sky
No Man's Sky Early Buyer: "I Don't Wanna Be the Spoiler Guy"
No Man's Sky Soundtrack Pre-Order, Concert Tour Dates Announced
No Man's Sky Settles Copyright Dispute
Related:
News
,
No Man's Sky
,
Patch
,
Update