A few days ago, we posted about a rumor circulating around that No Man's Sky was going to be delayed. Well, today that news was officially confirmed by Hello Games founder Sean Murray.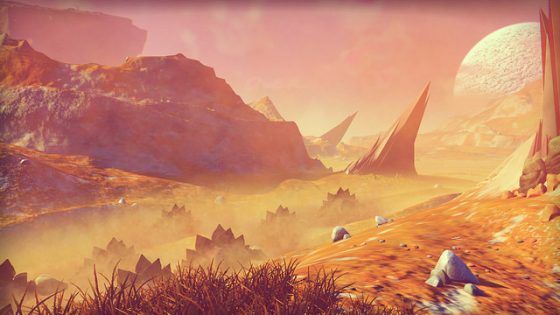 Initially, No Man's Sky was scheduled to launch on June 21 in North America, but a post on the PlayStation Blog revealed that the game needs "extra polish" and that it won't be ready until August 9.
Official Statement from Murray:
"We understand that this news is disappointing. Making this game is the hardest thing I've ever done in my life, but we are so close now, and we're prepared to make the tough choices to get it right.

The universe of No Man's Sky is incredibly vast. More than you can imagine. This is a type of game that hasn't been attempted before, by a smaller team than anyone would expect, under an intense amount of expectation.

And despite all of that, development is genuinely going well. This is the hardest working, most talented team I've ever worked with, and I'm so proud of what we're doing. For all our sakes though, we get one shot to make this game and we can't mess it up."
Additionally, Murray apologized for the delay and hopes that the community is still eager for the game's launch.
Our Thoughts:
Delays in videogame production are a double-edged sword. Everyone wants their shiny new game now, but they don't want it full of bugs. Personally, we'd rather wait an extra couple of months for a truly great product than receive one that has to be continuously patched and brought down for maintenance immediately after launch.
A few years ago there began a trend of releasing horrendously unfinished games, but recently there have been quite a few launch delays in order to deliver a finished product. We support developers that care more about delivering an excellent experience over meeting a deadline.
Source: PlayStation Blog
Related items:
RUMOR – No Man's Sky Has Been Delayed
Console
,
MMORPG
,
News
,
No Man's Sky
,
Playstation 4
,
Steam