Space adventure and exploration sandbox No Man's Sky has been delayed, according to a recent news article on Kotaku. However, nothing official regarding the delay has yet been posted to either the official No Man's Sky website news feed or to @NoMansSky on Twitter.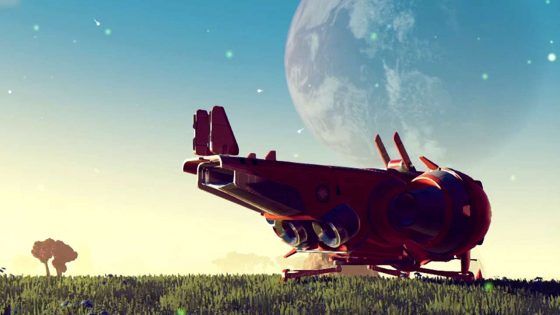 The No Man's Sky website and the game's Steam page both still show the original planned launch date(s), June 21 (North America) and June 22 (Europe) 2016. However, Kotaku's article stated "…we're hearing it's been bumped until at least July or August," which is a relatively short delay, and a reasonable one to expect for a project as massive as No Man's Sky, particularly considering that it is being developed by Hello Games, a small indy company based in the United Kingdom. No Man's Sky is a space exploration MMO with an immense galaxy to explore, and players may explore all of it from deep space to the surface of planets.
Players who would like to know more about No Man's Sky, or who would like to stay abreast of current developments and updates, should visit the game's official website.
Our Thoughts:
Delays are to be expected whenever a massive MMO is on the line, and though this is still a rumor, and thus unconfirmed, there are no compelling reasons not to give it a bit of consideration. Besides, a delay from the end of June to sometime later in the summer is not the end of the world, especially if it means releasing a better game.
Source: Kotaku.co.uk News Article
Recent Articles Related to No Man's Sky
No Man's Sky Fears Genitals
How To Play No Man's Sky
Star Citizen and the Importance of Collaborative Accomplishment
Related:
News
,
No Man's Sky
,
Rumor