A report from Eurogamer reveals that a No Man's Sky investigation is underway by an independent advertising regulator from the UK. The group is looking in to claims that the game used false advertising in its promotional material on Steam.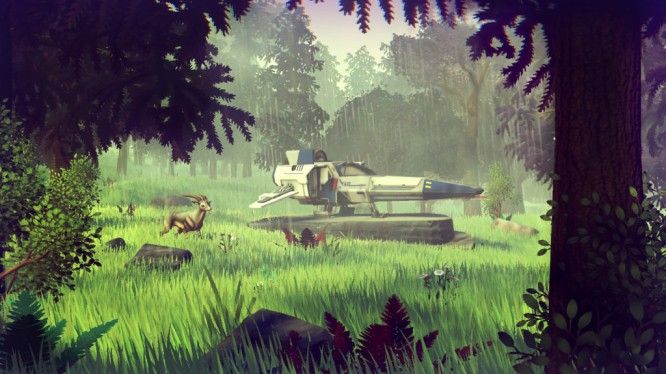 The Advertising Standards Authority, a watchdog group that fields complaints from consumers about misleading ads for products, has launched its own investigation spurred by numerous claims against No Man's Sky. In specific, the title's Steam page offers screenshots of large-scale space battles and other advanced behaviors that never made it to the final game, along with mention of faction territory disputes and screenshots that misrepresent the final product's graphics.
The investigation by the ASA is still ongoing, and if the group finds Hello Games at fault they could impose actions such as removal of misleading ads or a request to block paid-for search ads that appear on search engines. Though the investigation focuses on the Steam page for No Man's Sky, any ruling by the ASA could bleed over to other pages for the game such as its listing on the PlayStation Store. The investigation itself is not a criminal investigation or one that involves any sort of refund or class-action lawsuit.
This is another blow to the already beleaguered title, which reportedly has just over 800 players active on Steam, an average daily low of over 11k according to stats from Githyp.
As of this time, neither Hello Games, Steam or Sony have commented on the ASA's investigation.
Our Thoughts
The story of No Man's Sky has been one of roadblocks, adjustments, triumphs and ultimately discussion about false advertising, pre-ordering and the impact of hype. While the ASA is not a government body of any sort, their findings could have far-reaching implications for No Man's Sky beyond the UK. We'll keep our eye on this story as it develops.
Your Thoughts
Do you think that No Man's Sky was misleading, or do you think there should be some responsibility shouldered by players? Are you still playing the game, or have you returned it for a refund or some other credit? Give us your thoughts in our comments section.
Source: Eurogamer
Articles Related to No Man's Sky
No Man's Sky Review
No Man's Sky Players Meet, Can't See Each Other
10 Things to Love About No Man's Sky
Related:
Investigation
,
News
,
No Man's Sky
,
Steam