A new No Man's Sky patch has been released for the PC version and is on its way for PS4 according to a series of tweets from Hello Games founder Sean Murray.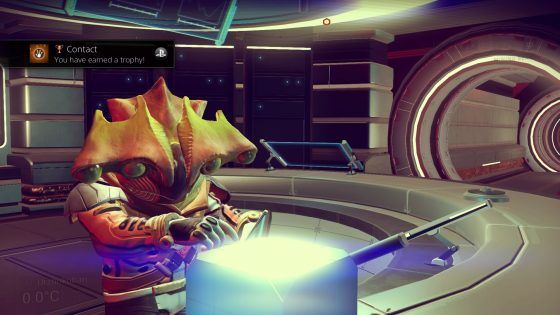 The line of tweets sent out earlier this morning state that the patch for the game looks to address "roughly 70%" of the issues being raised by players despite less than 1% of players filing official support tickets. The update will broaden hardware support and improve frame rate at low spec for PC players and will improve stability and add "lots more" for PS4 players. Murray also mentioned that the team will focus on customer support before adding new features to the title.
As of this time, there are no patch notes being shared for either PC or PS4 versions of the game.
Our Thoughts
The PC launch for No Man's Sky has not been the most easy-going affair, and players seem to be more eager to share their discontent through Steam reviews than through official support tickets. Regardless, we hope that players on both platforms will experience an improvement in stability and performance, and that the patch for PlayStation 4 won't be delayed for too long.
Your Thoughts
What do you think about the reveal from Murray? Are you willing to see if this patch will improve your game, or have you burned your bridge with No Man's Sky? Tell us your thoughts in the comments.
Source: Twiiter
Articles Related to No Man's Sky
The First Eight Hours of No Man's Sky
No Man's Sky Players Meet, Can't See Each Other
No Man's Sky Day One Patch Notes Posted
Related:
News
,
No Man's Sky
,
Patch
,
PC
,
Playstation 4