Three days after news of an infringement claim came to light, a No Man's Sky patent response has been posted on Twitter, calling the matter "a non-story".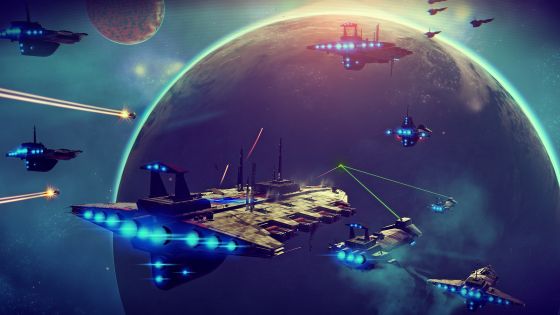 Hello Games founder Sean Murray posted a tweet in response to the claim by Dutch research company Genicap, which accused the No Man's Sky developers of using their "superformula" mathematical algorithm to generate planets and other natural objects. According to the tweet, the claim is "a non-story" and Murray has asked that "everybody chill".
No Man's Sky doesn't actually use this "superformula" thing or infringe a patent. This is a non-story… everybody chill
(シ_ _)シ

— Sean Murray (@NoMansSky) July 23, 2016
Murray would further post a follow-up tweet inviting Genicap founder and creator of the superformula Johan Gielis to speak with Murray about math once the game has released, an invitation which appears to have been happily accepted by the scientist.
Our Thoughts
Whether this matter is indeed truly put to bed or is just a reassuring response to the fanbase is certainly up for discussion. However, the lack of direct response from Genicap or anyone else associated with the infringement claim seems to provide weight to Murray's response. Further, the amicable nature of contact between Murray and Gielis seems to suggest that whatever had come to light is indeed over. We'll keep an eye on the story as No Man's Sky moves closer to its August launch.
Your Thoughts
What do you think about Murray's response? Do you believe it's legitimate, or is it simply a tweet to reassure and re-energize the fans? Give us your opinions below.
Source: Twitter
Related:
News
,
No Man's Sky
,
Patent Infringement
,
Response
,
Twitter