The NEXT update of No Man's Sky has arguably done a lot of good for the spacefaring survival sandbox's community, and now that community will be able to get a little more busy. The first No Man's Sky community event has gone live, introducing the first iteration of the NEXT update's promise of regular content for players to enjoy.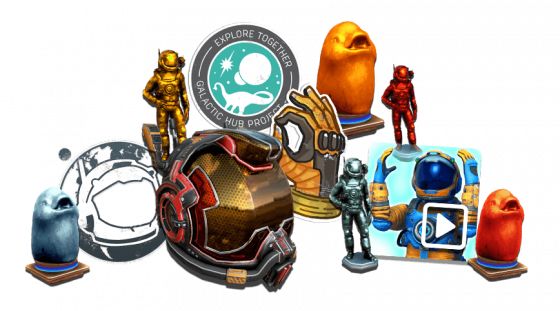 To take part in this new event, players will have to have completed their first Space Anomaly mission and speak with Specialist Polo to get started. The task seems simple enough on paper: head to a corner of space, excavate strange objects and bring them back.
Doing so will reward a currency known as Quicksilver, which players can trade in for a variety of cosmetic items including base decals, unique base decorations, a new emote and a character customization item.
This is the first of planned weekly events for No Man's Sky, with future events offering even more unique rewards such as additional base parts, emotes, customizations and exocraft. All told, over 50 new items are planned to be added. Methods of earning Quicksilver and event functionality will also expand in future updates.
For the time being, full details can be found on the No Man's Sky website.
Our Thoughts
While that might not seem like a particularly taxing event in the grander MMO or multiplayer scheme of things, the No Man's Sky community does seem to enjoy sharing their more laid back and chill experiences, so this seems to be right up their alley. That said, we're looking forward to seeing these weekly events expand in scope and depth.
Source: official site
Related:
Event (In Game)
,
News
,
No Man's Sky
,
Survival Sandbox