Apparently, there has been a secret legal battle going on between No Man's Sky developer Hello Games and European broadcasting company Sky plc.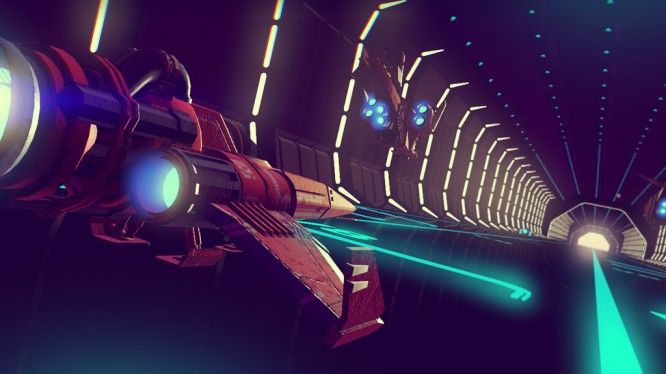 It seems that you can in fact own the trademark to the word "Sky." According to Hello Games founder Sean Murray, the two companies have been working on a settlement over the game's name for the last three years.
"Yay! We finally settled with Sky (they own the word "Sky"). We can call our game No Man's Sky. 3 years of secret stupid legal nonsense over," Murray posted on Twitter.
Although this might seem like a ridiculous argument, Sky plc even made Microsoft change the name of SkyDrive to OneDrive, and it's owned by no other than media tycoon Rupert Murdoch. Speculation is that the Sky plc simply wanted to make sure No Man's Sky will only be used as a videogame title and won't be involved in communications or broadcasting, which could become confusing.
Unfortunately, this doesn't appear to be the cause of the No Man's Sky delay and the official launch date is still set for August 9, 2016.
Our Thoughts:
We've heard of some strange copyright issues in the past, but the ability to trademark a common word like "Sky" seems a bit ridiculous. On a positive note, things appear to have worked out in the end for Hello Games and we can only hope that there won't be any more game delays.
Source: Twitter
Recent Articles Related to No Man's Sky
No Man's Sky Delay is Official
Developers Receive Death Threats over No Man's Sky Delays
Related:
Hello Games
,
MMORPG
,
News
,
No Man's Sky