A new video has been released by Hello Games featuring No Man's Sky trade gameplay and previewing ways players can collect resources and turn them in for upgrades.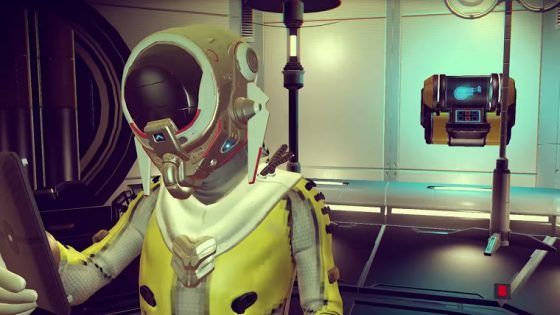 The brief teaser video showcases several bits of gameplay, including harvesting resources on the surface of planets and from asteroids in space. These resources can then be used to upgrade your equipment in a variety of ways, including changes to how mining equipment works, crafting new gear, exosuit upgrades and spaceship components. It also appears that resources can simply be turned in to different spaceports for currency to purchase upgrades outright. You can check out the entire video and try to come up with your own assumptions below.
Our Thoughts
The crafting, trading and resource management in No Man's Sky looks to be pretty vast from what little this video shows. It also could potentially be a lot like busywork. It's entirely dependent on how the systems operate, how difficult resource finding is and how frequently you'll have to travel from planet to planet. Regardless, it's all still very exciting and fans are eager for anything new about the game as we inch closer to release.
Your Thoughts
What were you able to glean from the video? Did anything about trade in No Man's Sky catch your interest? Share your thoughts below.
Source: Polygon
Related:
Gameplay
,
News
,
No Man's Sky
,
Video