Promoting eSports appears to be the theme this week and Square Enix's Nosgoth doesn't want to get left behind. It was announced today that the top 100 Nosgoth players each month will receive up to $1000 in prizes.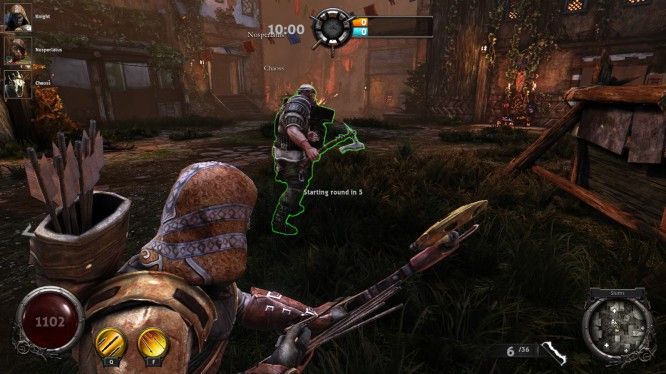 Nosgoth is a fast-paced PvP arena that takes place in the Legacy of Kain universe. Players take control of either the vampires or humans and fight it out in a 4vs4 bloodbath. The game entered closed beta testing last year, but it's now available to the public in its open beta stage.
The next major update for Nosgoth will feature competitive leagues ranging from Bronze to Eternal. Players who finish in each respective tier will receive rewards including profile borders, chest keys, skins, and the top 100 will even earn cash. The first season begins in October and each will run one month. First place will receive $1,000 while 100th will take home $30. Nosgoth hasn't really been in the limelight as far as eSports goes, but maybe this will give incentive and bring more competitive players to the game.
"We'd like to thank the Nosgoth community for their continued support through the Alpha & Beta phases of Leagues and are really excited to be able to reward our most loyal and skillful players for their dedication, giving them something back for their efforts and commitment.  We hope this is simply the beginning of Nosgoth as a rewarding competitive gaming experience, one which will continue to evolve as and how our community sees fit." says Marketing & PR Manager Grant Tasker, Square Enix.
Related:
eSports
,
Gaming
,
Nosgoth
,
PC
,
PvP