Despite earlier reports that a World of Warcraft Vanilla or Legacy server would not be discussed at Blizzcon, the team behind Nostalrius continue their press for a classic WoW server. To that point, it was announced that the core code for the original Nostalrius project has changed hands to a similar project known as Elysium, effectively making sure that Nostalrius returns to the "hundreds of thousands of people" who want a return to WoW's base game.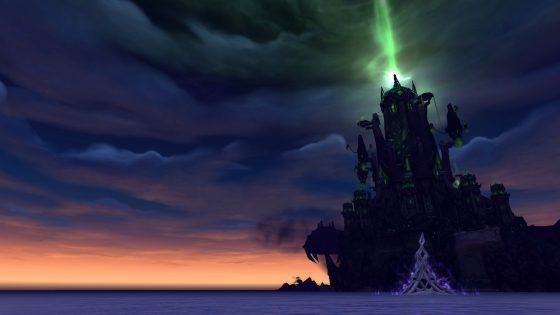 The announcement was made on the Wowservers subreddit shortly after the Nostalrius team posted their intentions on their official forum to distribute their code. "We will be gratefully accepting the core and player database of Nostalrius," reads the Reddit post. "This means that Nostalrius, exactly as you know it, will be returning."
In addition to the Nostalrius code changing hands, several team members of the original project are also working with Elysium including Game Masters and Quality Assurance team members. The team have outlined their intention to provide "the best server possible" as well as "absolute refusal to profit" from running the classic server.
Details of when Nostalrius data will be transferred to Elyisum have not yet been released, but the team assures that personal information transfers will be done in as secure a manner as possible. What was made clear is that characters on PvP or PvE realms will not be able to transfer out of their chosen realm once character transfers begin. Later announcements are set for this weekend with an AMA on Sunday, November 13th.
A promotional video for the Elyisum project can be seen below.
Our Thoughts
On the one hand, we certainly can admire the resolve of the project leaders and playerbase that desperately wants a WoW classic or progression server, but on the other hand we kind of expect that this project will be shuttered as well. Regardless of what happens next, it's clear that the WoW Vanilla server conversation isn't one that's going to be silenced any time soon.
Your Thoughts
Do you think that Elysium should happen? Do you think Blizzard should start their own classic server? Do you think it's time for players to accept that World of Warcraft is moving on? Share your thoughts below.
Sources: Reddit, Nostalriusofficial forums
Articles Related to World of Warcraft
Nostalrius, Classic Servers and Blizzcon
World of Warcraft: Raiding for Beginners
World of Warcraft Previews the Trial of Valor Raid
Related:
News
,
Nostalrius
,
Servers
,
World of Warcraft