Just a month after the news broke that references to the creator of Minecraft were being removed from the game we've learned that this wasn't the end now we know that Notch will be excluded from Minecraft Anniversary events that are coming quite soon. A press event is being held in Mojang's office in Stockholm on May 17th, celebrating the 10th anniversary of the iconic game.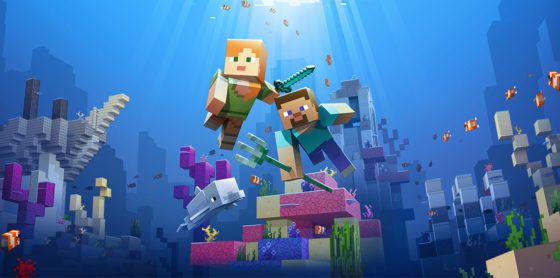 Speaking to Variety a representative of Microsoft was quite forward in stating their reasons for not including Notch in the events. "His comments and opinions do not reflect those of Microsoft or Mojang and are not representative of Minecraft." Basically confirming what everyone already knew, Notch's social media statements are toxic to the Minecraft brand and Microsoft wants to distance themselves as much as possible.
These days Notch is somewhat notorious on Twitter for his distasteful political views. In the past, he has tweeted support for a heterosexual pride day as well as having what was considered by many a white privilege meltdown. He's also known for using the term feminist as an insult and has called a female game developer an fing c-word, just…with the proper words used. His bigoted views are a stark contrast from the very family friendly game that he created.
While it is very sad that Notch won't be involved in the 10th-anniversary event being held, after all, Minecraft, a 10-year-old game with more than 91 million monthly players was his creation, it is also important to remember that Notch hasn't been involved with the game since 2014. So while his contributions to the game can't be denied his importance has faded and it is the Mojang team who are deserving of the praise and attention.
Congratulations Mojang on 10 years of Minecraft! Here's hoping for another 10.
Source: Variety
Related:
Anniversary
,
Event (Real Life)
,
Minecraft
,
Mojang
,
News