Novaquark announces Dual Universe, a new "boundless" sci-fi MMORPG, in a recent press release. Dual Universe is a massive sandbox with a single shard type server, in which every item will be player made and customizable.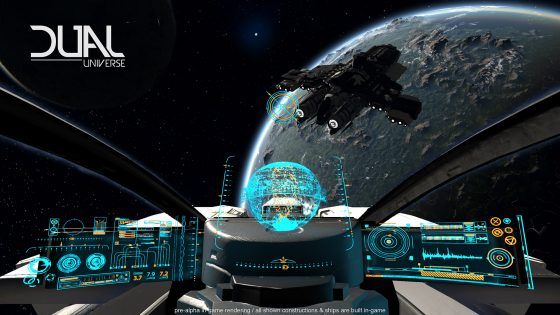 Dual Universe will be played in first person view and will take place in an immense and realistic universe made of millions of planets. Gameplay focuses on cooperative gameplay and features exploration, mining, crafting, trading, politics, and warfare. Everyone in the game will play in a single shared instance, and every item in the game, from starships to cities to space stations, will be created by players, and will also be customizable. According to the press release, the focus of Dual Universe is "giving the keys back to the MMORPG fan; using the building blocks provided by the game, the in-game community will make the choices and create the content they want to play in."
Dual Universe was first revealed in 2014, but has recently undergone a number of design changes, including a decision to switch from the Unreal 4 Engine to Unigine 2, and development is continuing apace. Further information regarding the engine change, and progress on development in general, can be found in this official development blog post. Players who are interested in learning more about Dual Universe, and in seeing numerous screenshots showing the recent progress on the game since the engine switch, should visit the official website.
Our Thoughts:
The similarities with EVE Online are striking, though the fact that a large part of Dual Universe seems to be set on the surface of planets (at least judging by the screenshot gallery on the Dual Universe website) sets it apart. We're eager to see development move forward!
Source: Press Release
Related:
MMORPG Sci-Fi
,
Sandbox
,
Sci-Fi