In a post made by Novaquark president Jean-Christophe Baillie, the space survival MMO Dual Universe single-shard was discussed, outlining the vision for the game and the benefits of a persistent single world.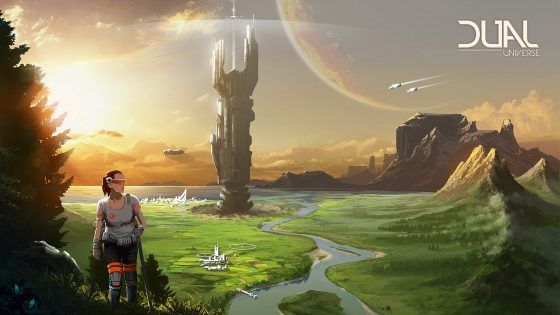 In the post, Baillie goes over the decision to give Dual Universe a single shard, espousing the virtues of emergence and the impact of every player's action, from simple trade to grand space battles.
"…why would a fully editable, continuous single-shard universe be important for a MMO? What does it buy in terms of gameplay? The answer is quite simple: the fact that everything you do is done in a universe shared by everyone changes the meaning of almost everything you experience."
The post also goes on to outline the game's idea of how players would interact in a single-shard setup, stating the intention of Dual Universe to be "the ultimate dreaming machine, where we can all invent a story, a fun life, and a destiny in a lively vibrant online world that never stops." Players interested in reading the full post can do so here.
Our Thoughts
The concepts behind a single-shard universe are sound, and the sort of gameplay that MMOs need. The problem, of course, is people; willingness to cooperate, to trade, to co-exist in-game. While Baillie's vision sounds excellent on paper, systems that encourage beneficial emergence are just as important as ones that allow players to carve out their own in-game destinies without being led by a trail of exclamation points.
Your Thoughts
What do you think of the vision of Dual Universe? Do you think that emergent gameplay is the right way to take MMO gaming, or do you think people will turn on themselves if given half a chance? Tell us what you think in our comments section.
Source: LinkedIn Pulse, with thanks to Lethality
Articles Related to Dual Universe
Dual Universe: The MMORPG for Builders
With EverQuest: Next Dead, What's the Next PvE Sandbox MMO?
EVE Fanfest 2016: EVE Online Roadmap, Books, and Mobile App
Related:
Dual Universe
,
News
,
Sandbox
,
single server
,
Survival