Some more good news for EVE: Online players, CCP is busy developing EVE: Valkyrie. This will be one of the first AAA game designed exclusively for the Oculus Rift. The Oculus Rift, being a virtual reality headset that was successfully crowd-funded on Kickstarter last year.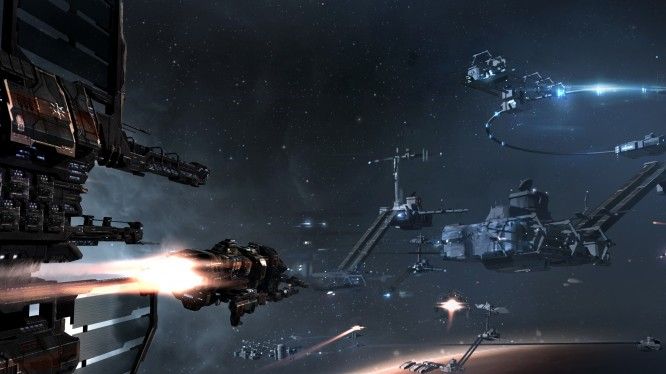 "We strongly believe the best VR (virtual reality) experiences are going to be the ones built from the ground up for VR, and we've kept that in mind whilst developing Valkyrie. We wanted people to really feel like they were there – to sense the vastness of space, feel the confine area of the cockpit and get that adrenaline rush as you see an exploding fighter whizz past your head. In a very short amount of time this passion project became a full fledged CCP project which we're now working on in Newcastle. It's hard to believe how far we've come in a year!".
So this is looking very promising. Since it's debut at EVE Fanfest last year, the Valkyrie has been a great showcase for the VR headset Oculus Rift. It has won nearly half a dozen rewards, including best game of E3 and most innovative game from IGN.