Blizzard unveiled the complete set of One Night in Karazhan cards during a Friday livestream, showing off the entire set of cards arriving with the new Adventure.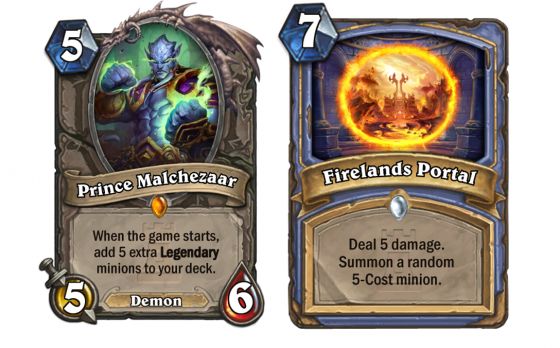 The livestream showcased three different decks in play and revealed the complete set of 45 cards being added. The reveal shows that each class in Hearthstone will be granted three cards, one of which being a Portal card that grants a variety of benefits as well as summons a random Minion creature to the board. The set will also include five Legendaries, three Neutral Rares and one Neutral Epic. The complete list of cards can be seen here.
Our Thoughts
Time to start pre-construction! The cards coming to Hearthstone with this new Adventure look very promising. The sense of fun prevalent in the new content is extended to card names like Babbling Book and Book Wyrm, and there look to be more than a few very potent cards in this Adventure.
Your Thoughts
What do you think of the cards revealed? Do you find any of them fitting in to your current deck? Do you think you'll build new strategies around them? Tell us your opinion in the comments.
Source: The Outerhaven
Articles Related to Hearthstone
Hearthstone's Next Adventure is One Night in Karazhan
Hearthstone Blocks Wombo Users
Hearthstone Nerfst Disrupt Decks in Upcoming Expansion
Related:
Hearthstone
,
Livestream
,
News
,
One Night in Karazhan