Virtual reality games have thus far been mostly relegated to single-player experiences with a few notable exceptions. That is set to change soon as CCP Games has announced an online VR game called Sparc.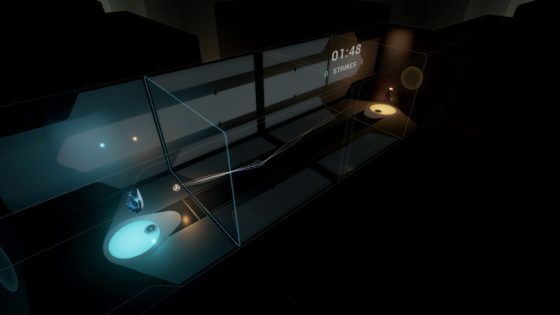 Described as a "fast and fun full VR game", Sparc pits players against each other in a game that appears to combine tennis and dodgeball. Opponents hurl projectiles at each other using VR controllers while physically dodging, deflecting or blocking shots. Matchmaking is done either through friend invites or an online matchmaking system. Players can also spectate matches or wait their turn in a freeform social area known as Courtside.
Sparc will also introduce a variety of single-player training and challenge modes as well as several two-player game modes, though specifics on what those modes involve were not provided in the release.
According to CCP's CEO Hilmar Veigar Pétursson, Sparc represents the company's continued effort to trailblaze for the VR platform. "Our goal is to harness our passion for virtual reality as a new medium and create the killer apps for the first generation of VR technology," said Pétursson. "With Sparc, we want to capitalize on the unique strengths of standing VR and deliver a game with all the depth and excitement to keep players returning long into the future."
Sparc is expected to release sometime later in the year for Oculus Rift, HTC Vive and PlayStation VR, with more information about the title due to arrive over the coming months. A teaser trailer for the game can be seen below.
Our Thoughts
We had the opportunity to play Sparc at Gamescom last year and it was an utter delight reminiscent of the best parts of Tron, so of course we're chomping at the bit to get our hands on a finished version and dive back in!
Your Thoughts
What do you think of Sparc? Do you think an online VR game would be considered similar to other physical sports, or do you think the userbase for a game of this type isn't large enough yet? Let us know in the comments.
Source: press release
Articles Related to Sparc
Gunjack 2: End of Shift will be a Google Daydream VR Exclusive
Snail Games to Publish VR Game Ark Park
Warhammer: End Times – Vermintide VR Support Detailed
Related:
CCP Games
,
eSports
,
News
,
Sparc
,
Virtual Reality