Closers is open for anyone to peek in and take a look. Or to test the game, maybe. Or is it launched? Whatever, the point is that today is the official start of Closers open beta, along with the addition of a new member to the anime action cast.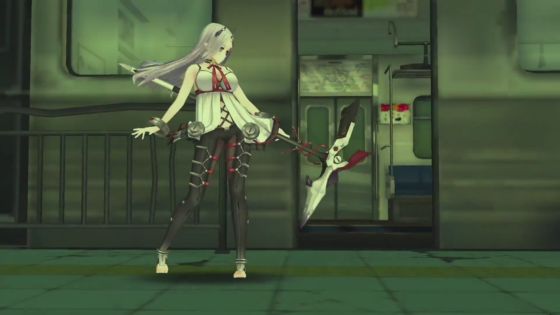 The character you see pictured above is Levia, a transdimensional witch who apparently is an egg or something if her story trailer is to be believed. In-game, she's a ranged attacker who wields a staff and powerful manifestations.
The start of open beta also brings a personalized housing instance at level 16, a seasonal Snow Day Operation event, and a number of other updates and in-game events.
Open beta is available through a direct download of the game or via Steam. Patch notes and details for the latest update to Closers is available here, while a trailer heralding open beta's launch can be seen below.
Our Thoughts
Open beta, soft launch; whatever you want to call it, we now have a new hyperactive action MMO on our hands. Here's hoping that fans of the game have a great time and that the open beta goes off with as few issues as possible! And if you like what you see while playing open beta, be sure to enter our giveaway for a chance at a Founder's Pack worth over $500!
Source: press release
Articles Related to Closers
Closers Ace Closer Founder's Pack Giveaway
Closers Online Would Like You to Meet its Cast
The MMO Alpha and Beta List: December 15, 2017
Related:
Closers
,
MMO
,
News
,
Open Beta