If you want to see what's next for OMDU and help out a good cause at the same time, the upcoming Orcs Must Die! Unchained Child's Play stream will be the event you're looking for. The 24-hour livestream event will both showcase Update 1.6 as well as drum up funding for a children's hospital in Dallas, TX.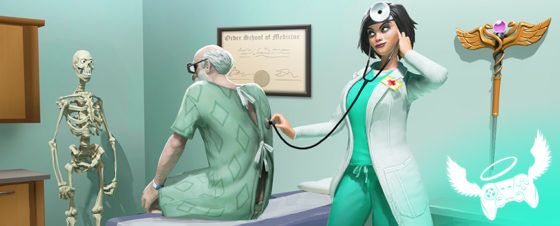 Update 1.6 will be the patch that returns OMDU to "the classic OMD feeling", including increased hero speeds, faster minion kills, new difficulty tiers and improved survivability for every hero in the game's roster. The game will also introduce a new prologue to help new players get acclimated to the game.
For those who watch the livestream and offer donations of $10 or more, the OMDU team will be providing a Miracle Worker skin for Gabriella. All donations must be non-anonymous in order for skin codes to be sent via email, which will be sent after the stream and when Update 1.6 goes live.
The Child's Play stream of Orcs Must Die! Unchained will go live on Friday, November 18th at 6pm CST and run for a full 24 hours until Saturday on the OMDU Twitch channel. The Robot Entertainment donation page can be found here for those who would like to offer support.
Our Thoughts
This is a great way to both help out a worthy cause as well as check out everything new coming to Orcs Must Die! Unchained in the next few weeks. We wish the Robot Entertainment team the best of luck with their charity drive, and we can't wait to see what Update 1.6 will bring!
Your Thoughts
Are you going to be tuning in to the livestream? What do you think about the proposed changes to OMDU? Sound off below in the comments.
Source: official site
Articles Related to Orcs Must Die! Unchained
Orcs Must Die! Unchained Siege Mode Will Be Dropped
PAX East 2016: Orcs Must Die! Unchained Preview
Top MMO News: March 29, 2016
Related:
Child's Play
,
Livestream
,
News
,
Orcs Muse Die! Unchained
,
Tower Defense