If you like standing your ground against waves of marauding orcs, then today is a good day for you. Orcs Must Die! Unchained releases today, bringing a new 3v3 PvP mode to the free-to-play multiplayer tower defense title.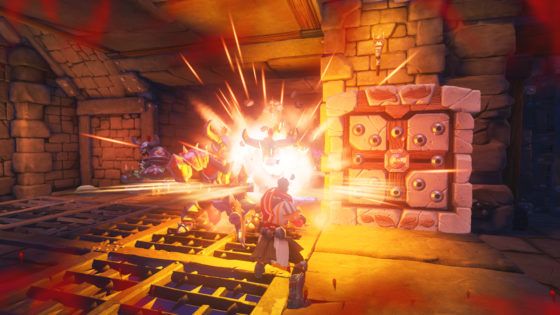 The new PvP mode is called Sabotage, and as one would expect, it involves a fair bit of trying to screw the opposing team over. Each team plays in the same map simultaneously, but on alternate instances from each other. Despite this separation, players can still interfere with the enemy by summoning Minions to the opposing team's map or using Consumables that can affect individual players or the entire group. The team that can defend their Rift the best is the winner. More information can be found in this video briefing.
If PvP is not your thing, the game's classic Survival mode is still very much intact, with 16 heroes to choose from and a variety of traps to help your team slaughter myriad orcs. Orcs Must Die! Unchained is free-to-play on Steam or from the game's official website. A launch trailer can be seen below.
Our Thoughts
Despite the team's earlier admission that PvP wasn't terribly popular, we're glad to see that a new version of PvP has arrived. Sabotage sounds like a worthy nod to the carnage and chaos inherent in OMD, and we hope that players of the game enjoy both the new mode and the classic Survival mode.
Source: press release
Articles Related to Orcs Must Die! Unchained
Dev Explains Why Orcs Must Die! Unchained is PS4 Exclusive
PAX East 2016: Orcs Must Die! Unchained Preview
The MMO Alpha and Beta List: April 14, 2017
Related:
MMO
,
News
,
Orcs Must Die! Unchained
,
Release
,
Tower Defense