Orcs Must Die! Unchained has been in development for about a year, and Robot Entertainment is finally ready to set a soft release date for the game.
Orcs Must Die! Unchained Release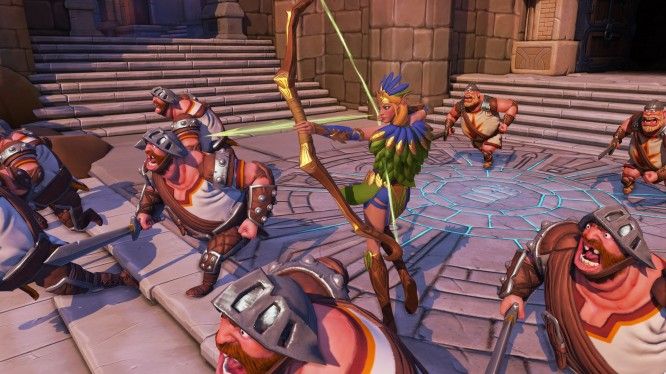 Orcs Must Die! Unchained (OMDU) has had a hard life, but Rocket Entertainment has learned a lot of lessons in the last year. Now, after nearly 12 months of developments and Beta testing, the developer is finally ready to settle down, finish the game, and set a soft release date.
Tentatively, OMDU will release Q1 2016. Before then, Rocket has planned several updates, overhauls, and fixes. In a recent pres release, Rocket President Patrick Hudson discussed OMDU's various goals for the next six months. He writes:
We are planning to open up and go live in the first half of 2016. Between now and then, you can expect:
1. Improvements to the PvP mode aimed at better combat, hero depth, crafting and general offensive gameplay breadth.
2. New heroes consistently rolled out starting with the next patch.
3. More PvE. We think of PvE as traditional Orcs Must Die! gameplay. We have ambitious plans for PvE that we can't wait to unveil. The Endless mode recently released is just the beginning.
4. Polish. Lots and lots of shiny polish.
You'll hear more of these details very soon from Mother, SixOkay. MiniWhiteRabbit, PezRadar and others at Robot.
Orcs Must Die! Unchained is currently in beta. The developers encourage players and community members to leave as much feedback as possible.
Source: Press Release
Related:
Beta
,
MMO
,
MMORPG
,
News
,
Orcs Must Die! Unchained
,
Release Date
,
Rocket Entertainment
,
Update