The population of the Old School RuneScape mobile beta is about to balloon by a pretty significant factor. Jagex has just announced that all Members (AKA subscribers) to either RuneScape or Old School RuneScape who have an Android device can now join in on the sandbox MMO's testing.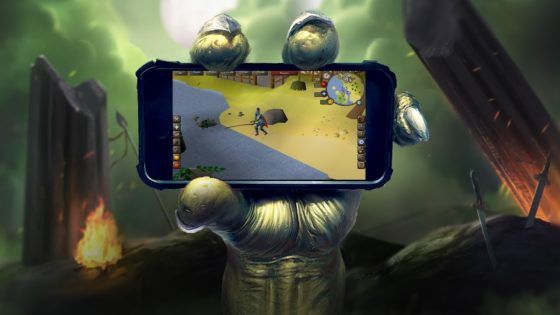 OSRS Mobile will roll out a staggered release for every Member of RuneScape and OSRS on PC right now, bringing in approximately 250,000 people over the next few weeks. The so-called "members beta" will be for Android devices.
"Since announcing our plans to bring both RuneScape games to mobile, the community has been clamoring to get their hands on the titles," claims director of game development Conor Crowley. "Old School RuneScape Mobile has been running 24/7 in invite-only closed beta for the past couple of months, and, with development progressing really well, we wanted to share this progress with the most important people: our members."
Rollouts for the mobile edition of OSRS beta are starting today and fans should keep their eyes on the game's website for details. And if you're among those looking to play on iOS, then the devs want you to know that they're working on it. Meantime, bear in mind the beta build of the game is functional on the following devices:
Samsung Galaxy S6
Samsung Galaxy S7
Samsung Galaxy S8
Samsung Galaxy S9
Google Pixel
Google Pixel XL
Google Pixel 2
Google Pixel 2XL
One Plus 3
One Plus 3T
One Plus 5
One Plus 6
Our Thoughts
That's most definitely a significant ramp-up in testing scale! Of course, whether all of the current Members take the invite or not is entirely up to the players, but it certainly sounds like the mobile edition of Old School RuneScape is very nearly ready for prime time.
Source: press release
Articles Related to Old School RuneScape
Old School RuneScape's Theatre of Blood Raid Brings the Pain
Solak Smashes Faces in RuneScape
RuneScape Classic is Shutting Down
Related:
Closed Beta
,
mobile gaming
,
News
,
Old School RuneScape
,
Old School RuneScape Mobile
,
OSRS
,
OSRS Mobile
,
Runescape