Yesterday, in honor of the Otherland IP's 21st birthday, the devs of the MMO based on the universe of the novels teased some "huge" announcements. Today, word of what some of those Otherland development plans has reached us and we'll leave the concept of size up to you.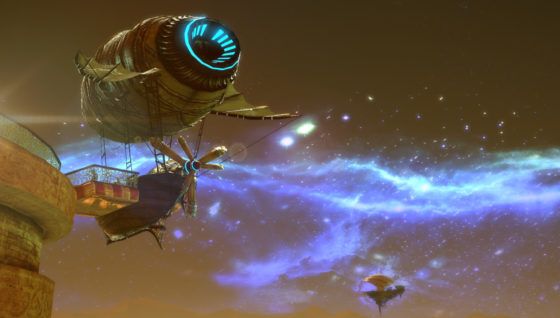 A press release from developer Drago Entertainment states that the team behind the Otherland MMO is working on a complete overhaul of the game's entire UI, which is expected to be released this coming Summer. In addition, work is being done on a number of quality-of-life features as well as a large content expansion.
Specifics on what these quality-of-life features were not provided, while the content expansion in question is slated to be launched sometime later this year.
The work on Otherland MMO is part of continued efforts by Drago Entertainment to improve the title, which has previously included changes to combat, tutorials, character customization, and overhauls of zones such as Lambda Mall and Bad Sector.
Our Thoughts
We're not quite sure an overhauled UI would qualify as "huge", but we assume that and other quality-of-life enhancements will certainly be welcome. Ideally, we'll learn more about what this content expansion is all about as we move forward through the rest of the year…or perhaps during the rest of the game's celebration of the Otherland IP's anniversary.
Source: press release
Articles Related to Otherland
Otherland MMO Prepares Announcements for the IP's 21st Anniversary
Otherland Official Launch Begins
Otherland Adds New Quests with Water Isle Update
Related:
Development
,
MMORPG
,
News
,
Otherland
,
Update