Over two decades ago, the first Otherland novel by Tad Williams was published, marking a milestone for sci-fi fans. In the spirit of that milestone, Otherland MMO announcements are lined up by the devs of the game, promising treats for the IP's fans and "huge" reveals.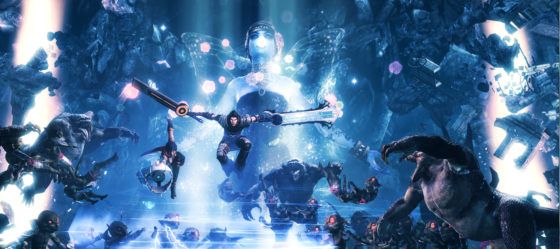 Over the next few weeks, the devs of Otherland MMO will be offering a variety of insights into the game's development, including where they plan to take the game next and the promise of major announcements. The devs will also be having an interview with author Tad Williams.
"21 years ago the first Otherland novel was published and marked the beginning of what would become a lynchpin of modern science fiction literature," reads the post "As a game developer, working on an MMO that is based on a whole multiverse of fascinating worlds and a backstory that truly captures our imagination has been a dream come true!"
As far as the Otherland MMO, the most recent update to the game focused on adding new framework to help the game get updated faster according to the most recent patch notes.
A schedule for these announcements wasn't part of the post, but fans are urged to visit the Otherland game Facebook page every day in order to see what's next.
Our Thoughts
We're certainly curious what sorts of "huge" things Otherland MMO is planning to drop on us and one could certainly do worse than timing these reveals to coincide with the Otherland's 21st anniversary. What sorts of things are you perhaps hoping to be revealed?
Source: Facebook
Articles Related to Otherland MMO
Otherland Official Launch Begins
Otherland Game Page
Otherland Preview (2014)
Related:
MMORPG
,
News
,
Otherland
,
Updates