If you've been wanting to give Overwatch a try but don't want to pay full price for the game only to find out it isn't your thing then you are in luck. An Overwatch free weekend has been announced by Blizzard. The weekend will take place November 17th to 20th and be open to anyone on PC, PS4, and Xbox One.
During the event, you'll have access to all 26 heroes on Overwatch's roster as well as 16 maps in a variety of game modes. Yes, this means you'll be able to play the newly announce Irish hero Moira. You'll be able to level up, earn loot boxes, and even unlock customization options. And if you decide to buy Overwatch after that all of the progress you've made through the weekend will be available to you as long as you use the same account.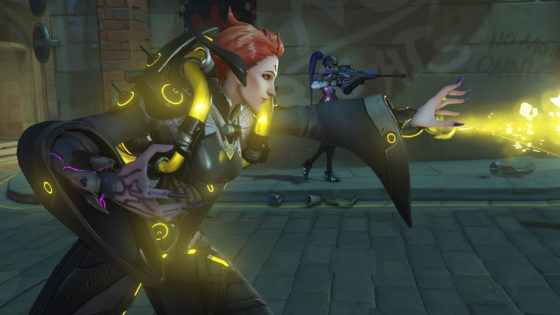 When Moira was revealed at Blizzcon last week it was simply said that she would be coming soon. By stating in the press release that players would have access to all 26 heroes it was effectively revealed that Moira would be coming out either that weekend or sooner. There seem to be some mixed feelings from players about the new support character. Some saying she's nothing more than a reskin while others are quite excited to try her out.
The Overwatch free weekend will be available to players in North America, Europe, and Asia – excluding Korea. It's also supported in 13 different languages.
For more information on the Overwatch free weekend, including a very handy FAQ section take a look at the official announcement on the Overwatch website.
If you've never played Overwatch before will you be taking part in the free weekend? What are your feelings on Moira? Let us know in the comments below! Keep an eye out for us while you play. You never know where MMOGames will turn up.
Source: Official Site
Related:
Event (In Game)
,
Free
,
News
,
Overwatch