For those who are superfans of both Overwatch and the Overwatch League, things are about to get a lot more rewarding. As part of the partnership between the league and Twitch, new features are arriving with the start of Stage 2, including Overwatch League Cheering and the ability to earn in-game currency.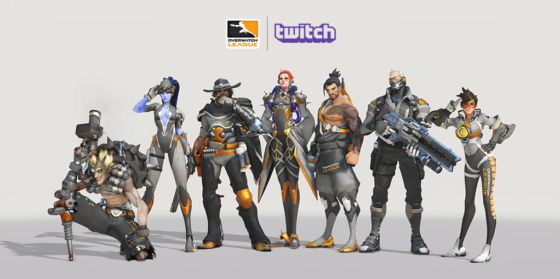 Overwatch League Cheering will grant fans on Twitch who cheer their favorite team with Bits unique Overwatch rewards such as skins, exclusive Twitch emotes, and team-themed items. There will also be a Cheer leaderboard that tracks the top Cheerers for those who need to know that sort of thing.
If you'd rather not spend money on Bits for the purposes of Cheering, you can still get rewarded. By linking your Battle.net account to either Twitch, MLG.com or OverwatchLeague.com, fans can earn one League Token per live map finish, while a small percentage of fans will be randomly granted 100 League Tokens at the end of the final map – just enough to snap up one team skin from the Overwatch in-game store.
These are just the start of features due to arrive to Overwatch League fans. A VIP ticket is in the works that will grant more in-game items, access to exclusive behind-the-scenes videos, and more perks yet to be announced. More information about these benefits can be read at this site.
Our Thoughts
This is certainly a good way to make existing Overwatch fans feel more connected to the game and the event overall, but esports growth would be better served if it did more to make itself accessible to the more casual fan of a game or even the curious but otherwise ignorant outside observer. That said, this new reward system is most definitely intriguing.
Source: press release
Articles Related to Overwatch
Play of the Fortnight: Hanzo Rework Incoming
London Spitfire Tops Overwatch League Stage One
Overwatch Launches the Year of the Dog
Related:
eSports
,
FPS
,
News
,
Overwatch
,
Overwatch League
,
Twitch