We were expecting some big things out of the premiere Overwatch League season, but now that we have the numbers it's even bigger than we expected. During the inaugural season of the esports event last night, the Overwatch League's opening matches raked in big Twitch viewer numbers.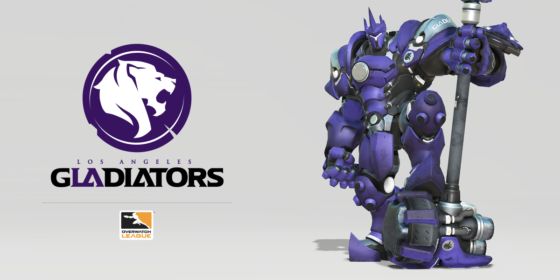 According to a chart posted by Eurogamer, the Overwatch League broadcast dominated the site's most popular games and broadcasters, with over 360k viewers tuning in to watch the action. A tweet from esports figure Ben Goldhaber that night mentioned that day one viewership peaked at 415k.
For comparison's sake, that dwarfs a League of Legends streamer's viewership of over 75k and CS:GO streamer and Cloud9 backup Shroud at over 38k.
Last night's opening matches featured dominating performances by the two Los Angeles squads, with the Gladiators taking out the Shanghai Dragons and the Valiant defeating the San Francisco Shock in 4-0 routs. The marquee match of the night, which featured the Seoul Dynasty and the Dallas Fuel, earned its top billing hype with a match that ended in a draw on the final map and a 2-1 nailbiter win for the Dynasty
Tonight's matches will feature the London Spitfire facing off against the Florida Mayhem, the Philadelphia Fusion against the Houston Outlaws, and the Boston Uprising taking on New York Excelsior. Matches begin at 5pm PT/8pm ET.
Our Thoughts
Last night's OWL matches were pretty excellent, especially the final match. Seeing the Dynasty and the Fuel clash at such a high level of competition and with such skill was a blur to witness. Here's hoping the League's future matches tonight are just as thrilling!
Sources: Eurogamer, Twitter via PCGamesN, Overwatch League website
Articles Related to Overwatch
Unofficial Fantasy Drafts Open for the Overwatch League
Play of the Fortnight: Overwatch Year of the Dog Event Speculation
Play of the Fortnight: What Could Be Coming in Overwatch 2018
Related:
eSports
,
FPS
,
News
,
Overwatch
,
Overwatch League
,
Twitch