In a recent video from Overwatch League commissioner Nate Nanzer, it was revealed that fans will get their chance to both show their team pride and support the League itself directly with the sale of Overwatch League skins for every character in the game.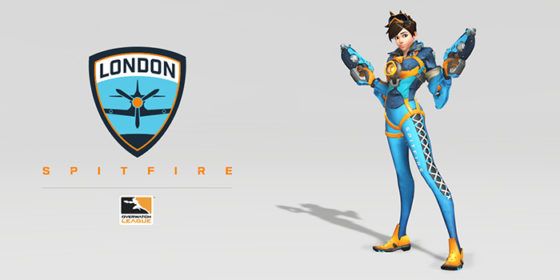 Nanzer announced that the skins will become available for purchase sometime in early 2018. All 12 inaugural team skins will be available to buy, with variants for the full Overwatch roster available. Nanzer also mentioned that buying the skins will provide monetary support for teams in the league much like purchasing jerseys for traditional sports teams.
In order to ensure that the right amount of support goes to the league teams, League skins will only be purchasable with a unique currency known as League Tokens.
During the first month of the skins' release, every player on every platform will be granted enough League Tokens to purchase their very first team skin. Specific dates on the release of these skins was not yet provided, but we can likely expect them to arrive sometime before the Overwatch League's opening week which starts on Wednesday, January 10th.
Check out Nanzer's announcement in the video below.
Our Thoughts
Merchandise for the Overwatch League certainly makes sense, especially if the proceeds for said merchandise will help fund each of the league's teams. We're definitely looking forward to seeing these skins go on sale and are especially excited for the start of the inaugural Overwatch League season!
Source: official site
Articles Related to Overwatch
Overwatch League Creates an Award Dedicated to InternetHulk
Play of the Fortnight: Thoughts On New Overwatch Hero Moira
Play of the Fortnight: Overwatch Loot Boxes – Are They Bad?
Related:
eSports
,
FPS
,
News
,
Overwatch
,
Overwatch League
,
Skins