It's been, what, a week or two since we've had some potential drama sauce on the Overwatch PTR? The reprieve looks to be over as new Overwatch character adjustments – specifically to Mercy and Genji – are headed for the shooter's PTR.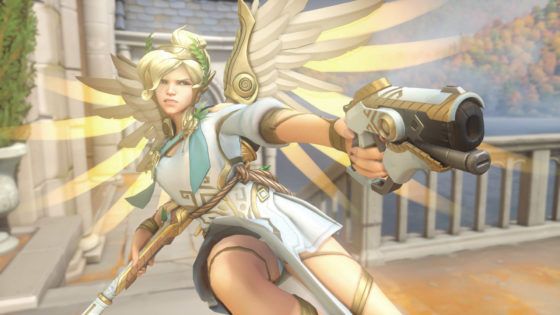 First, and potentially biggest, is a change to Mercy's new Valkyrie Ultimate. Now, when Mercy engages her Valkyrie skill, her Resurrect ability will no longer be reset or have a lower cooldown. In trade, the ability can be used at double the range.
One of the devs has also detailed a minor tweak to Genji as part of a consistency pass on several character Ults. Now when Genji is in the process of drawing his sword, he can no longer be interrupted by a stun, bringing it in line with other "transformation" Ults like Winston's Rampage or Baston's Tank form. It was also confirmed that Genji being able to swing his sword while his Ult skill animated is a bug.
There are currently no PTR patch notes as of this writing, but those are expected to be posted shortly.
Our Thoughts
So, Overwatch fans, where do you stand on these adjustments? Do you think Mercy's Resurrect needed to be nerfed down while she was in Valkyrie form? Are there other tweaks to Mercy, Genji, or other characters you're looking for? Give us your thoughts below.
Sources: official forums 1, 2
Articles Related to Overwatch
Play of the Fortnight: Overwatch Halloween Event 2017 Speculation
Overwatch Imposing Permanent Competitive Bans
Play of the Fortnight: Fixing Toxicity in Overwatch
Related:
Buff
,
FPS
,
Nerf
,
News
,
Overwatch
,
PTR