It appears that open beta for the team-based FPS Paladins has been incredibly successful! Hi-Rez Studios has announced that Paladins beta player numbers have hit over 5 million players worldwide.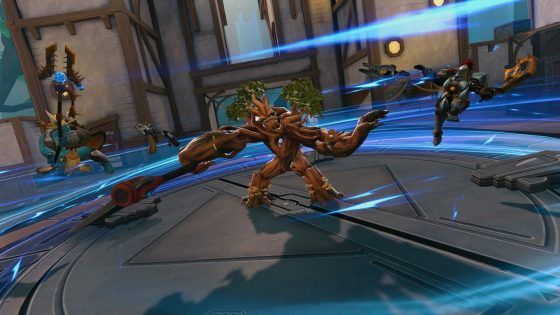 Since the game's open beta this past September, Paladins has been played in over 230 countries across the globe and has enjoyed a spot as one of the top played games on Steam. "The early success of Paladins is a result of a passionate community that helped us through months of Closed Beta testing," said Todd Harris, CEO of Hi-Rez Studios in a press release. "It is great to see such a strong early response, and what we have now is only the beginning as the dev team is releasing a significant new update every two weeks".
Part of that forward movement will involve Paladins' inroads in to eSports, with the Paladins Invitational Tournament taking place at Hi-Rez Expo. Eight teams from around the world will face off at the event for a $150k prize pool. The tournament is set to kick off on Thursday, January 5th, with the Grand Finals taking place on Sunday, January 8th.
A sort of animated infographic detailing beta stats for the game, including hours played and most popular Heroes by role, can be seen below.
Our Thoughts
For a game that isn't called Overwatch, these are some fantastic numbers indeed! We're incredibly happy to see so many players have made Paladins their FPS of choice. We hope that development of Paladins will continue to be strong and support for the game even stronger.
Your Thoughts
Are you among the 5 million players in the Paladins open beta? What do you think of the game in its current state? What do you think the devs should work on next? Tell us below.
Source: press release
Articles Related to Paladins
Paladins Open Beta Preview
Paladins Invitational Tournament Opening in January
Paladins Evie's Winter Classic Tournament Expanded
Related:
FPS
,
News
,
Numbers
,
Open Beta
,
Paladins