Paladins has been in open beta for a while now on the PC, leaving PS4 and Xbox One owners behind. That all changes today; the Paladins console open beta is now officially underway, granting console players their opportunity to try out the team-based competitive FPS for themselves.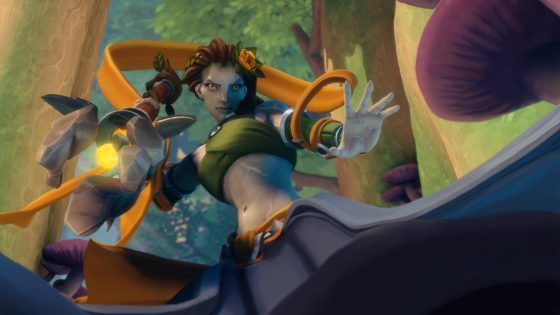 Touting 8.5 million PC players and the distinction of being one of the most-played games on Steam in 2016, Paladins is finally landing to PS4 and Xbox One after 48 open beta patches on the PC.
Paladins currently has 24 playable characters in its roster and four different game modes to offer. Unique character customization options are also included, such as the ability to power up characters with decks of cards and the ability to buy MOBA-like boosts in the middle of a match to help provide a little edge. Characters can further be made your own through the use of skins and other cosmetic choices.
To celebrate the launch of open beta on consoles, Paladins is hosting a Console Wars Tournament in DreamHack Valencia and is giving console players an opportunity to compete. The best Xbox One and PS4 players from North America and Europe can qualify in open bracket qualifiers to represent their chosen console, and will then go on to Valencia, Spain to clash for a $50k prize pool. The open qualifiers begin on Saturday, May 20th and run until Thursday, May 25th.
To find out more about Paladins, be sure to check out the official website. You can also check out a new cinematic trailer below.
Our Thoughts
During our last visit to Paladins, we were drawn in by a variety of the unique mechanics that makes the game more than "another Overwatch clone". We're excited to see what PS4 and Xbox One players think of Paladins, so be sure to share your impressions with us! Also, we've got keys for a Lex and Lawbreaker Skin you can claim today!
Source: press release
Articles Related to Paladins
Paladins OB48 Patch Has Souls and Shadows
Paladins DreamHack Valencia Tournament Bringing $50k Prize Pool
Paladins Open Beta Preview
Related:
Console
,
eSports
,
FPS
,
News
,
Open Beta
,
Paladins