It's not the richest prize in eSports – we still haven't had The International yet – but it is a pretty big one for Paladins. The squad-based FPS battler will be at the DreamHack Valencia tournament and is bringing a $50k stack with it.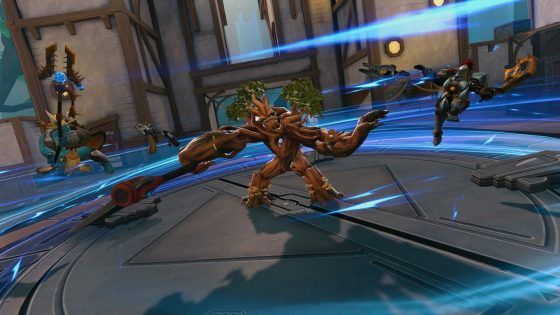 The event in question is called the Paladins Console Wars and will pull together the best PS4 and Xbox One teams in North America and Europe as they fight for the grand prize of $25k. The finals for the event will be single elimination in a best-of-three format between PS4 and Xbox One teams starting on July 13th and 14th respectively. The winners will then face each other on July 15th in a best-of-five showdown.
Qualifiers that will pare down the field to the top four teams for each console are set to begin soon, with details to be announced in the coming weeks. Interested players are urged to follow the Paladins Pro Twitter account to learn more.
The event announcement is part of a celebration for the console closed beta of Paladins, which is accessible through the purchase of a Founder's Pack. Packs are discounted to 25% on all platforms from now until March 28th.
Our Thoughts
$50k is nothing to sneeze at when it comes to eSports prize pools, and offering a console-specific tournament is definitely an interesting spin. We're definitely looking forward to seeing how this event shapes up and hope that the eSports scene around Paladins continues to grow on all platforms.
Your Thoughts
Are you interested in a console-specific eSports event, or do you think PCs are better suited to FPS titles like Paladins? Are you going to be watching the DreamHack Valencia tournament? Let us know in the comments.
Source: official site
Articles Related to Paladins
Paladins Nightfall Update Introduces Maeve and Valentine's Day
Paladins Patch 42 Adds a New Champion, PvE, and a Chicken Gun
Paladins Beta Player Numbers Reach 5 Million
Related:
Console
,
eSports
,
FPS
,
News
,
Paladins