Hi-Rez Studios are riding the wave of initial surge of interest in their online FPS with a Paladins Invitational Tournament coming to the Hi-Rez Expo in January.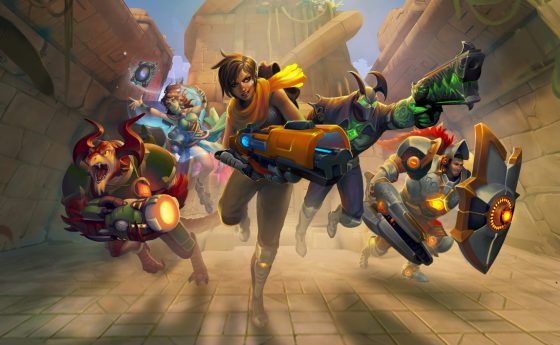 According to the press release, Paladins appears to have drawn in droves of players with its open beta as the game registered over 100k new accounts in the first 24 hours and made Steam's Top 10 Games list by player count in the opening week.
In order to continue to drive interest and showcase the title, Hi-Rez will be entering Paladins in to the realm of eSports with a $150k Invitational Tournament. The event will feature teams from North America, Europe, Brazil, Australia, Latin America and China competing for the prize. Regional events will be overseen by Hi-Rez's global partners as teams battle it out to be among the eight teams that will meet in Atlanta, GA.
The Paladins Invitational will take place at Hi-Rez Expo on January 5th through the 8th. Tickets for the expo can be bought here or you can watch the events unfold on the Hi-Rez Twitch channel.
Our Thoughts
Many people have passed Paladins off as an "Overwatch clone" and likely will continue to. Regardless, it's good to see that the initial rush of players has brought Paladins a bit of a resurgence. We hope that the game will continue to thrive and that the Invitational Tournament will help in bringing the game to more people. We also, of course, hope for some competitive eSports viewing!
Your Thoughts
Have you taken part in the Paladins Open Beta? What are your thoughts about the game? Are you going to be attending the Hi-Rez Expo? Tell us your thoughts below.
Source: Press release
Articles Related to Paladins
Paladins Skye Operative Giveaway
Paladins Open Beta Begins, Releases on Steam
Paladins Chinese Release Announced
Related:
eSports
,
News
,
Open Beta
,
Paladins
,
Steam