The Nintendo Switch is getting some fresh, team-based FPS action in the form of the Paladins free to play Switch launch after what has been a reportedly successful round of beta testing while also breaking down the Founder's Pack paywall.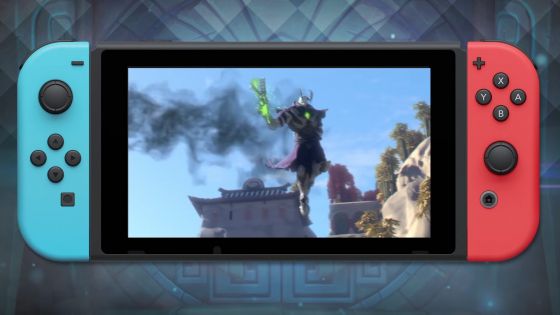 "We are thrilled that so many members of the Nintendo Switch community have already entered the Realm and fallen in love with Paladins," noted executive producer Chris Larson. "It's incredibly exciting to open the gates and welcome all Nintendo Switch players to Paladins."
That open launch has cleared what is likely presumed to be a number of technical hurdles as the fast-paced shooter operates at a clean 60 FPS in either docked or undocked mode. The Nintendo Switch edition will also feature cross-platform play between Switch and Xbox One owners.
In addition to the Nintendo Switch launch, Paladins overall has kicked out its latest Flanker hero Koga, a ninja-styled aggressor that dual-wields claws and SMGs, as well as a new Battle Pass full of ninja and Easter-themed cosmetics. This new Battle Pass also improves from the last pass with more rewards, 25% less completion time, and an additional month to unlock the shiny.
Those looking for some Switch-based hero shootin' can snag the game on the Nintendo eShop now.
Our Thoughts
Pretty much everything about Paladins on Switch sounds like a win, from the framerate to the cross-play to the overall form factor of the system that lives for quick-hitting games like Paladins. Who needs Overwatch?
Source: press release
Related:
FPS
,
Free to play
,
Launch
,
Multiplayer
,
News
,
Nintendo Switch
,
Paladins
,
Release