If a game with a long-running open beta like Paladins can do it, then surely almost any other title can. Yes, after 70 open beta content patches and more than a few moments of self-engineered drama, May 8th will be the final Paladins release date.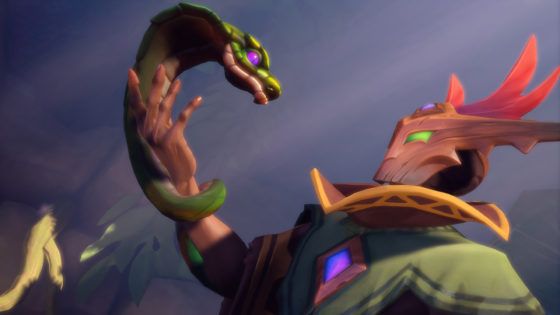 The devs of Hi-Rez will be celebrating the final launch of Paladins with in-game events and giveaways for their beta testers. Starting today, May 2nd until the day before launch on May 7th, every hero in the Paladins roster will be unlocked. After that, every player in the game's beta will be getting 200 Crystals for free if they log in between May 8th and May 31st.
The celebration will also be marked on the esports side of things as Paladins will be hosting a launch tournament at the Esports Arena Las Vegas on May 5th and 6th. Six of the best Paladins teams will be squaring off for a $100k prize pool.
More is being planned for Paladins' launch celebration, with promises of contests, broadcasts, giveaways, videos, and in-game events. In the meantime, Paladins remains a free-to-play title all the way through launch. A trailer for the launch date has been shared and can be seen below.
Our Thoughts
It honestly feels like Paladins has been in a state of open beta/early access forever and was just never going to drop the open beta title, so we're glad that the game is finally ready for primetime. Our heartfelt congratulations to the Paladins team at Hi-Rez. We hope that Paladins will continue to build a fanbase in what's otherwise an extremely crowded multiplayer gaming sub-genre.
Source: press release
Articles Related to Paladins
Paladins Gets a Battle Pass in OB70
First Look at Paladins: Realm Royale
Hi-Rez Sees Your Bad Fanart and Removes Cards Unbound
Related:
FPS
,
Launch Date
,
Multiplayer
,
News
,
Paladins
,
Release Date